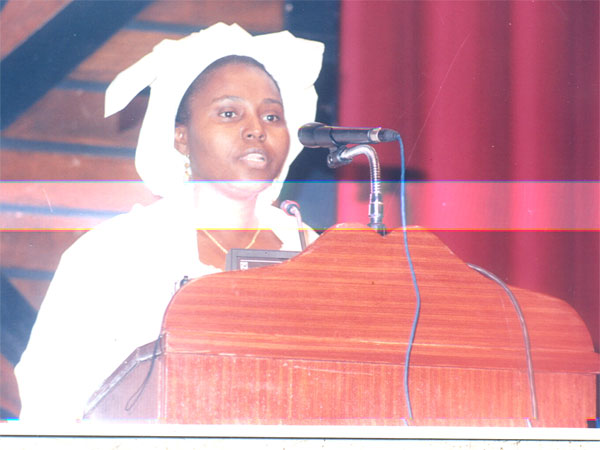 The Gambia through the minister of Foreign Affairs has reassured the Republic of China on Taiwan of continued bilateral cooperation and partnership.
Minister Susan Waffa-Ogoo gave the assurance on Tuesday at the Laico Atlantic Hotel in Banjul during the 1st Gambia-Taiwan Club Annual Meeting.
She reiterated The Gambia's stance towards Taiwan, saying that The Gambia would continue to stand by the Island nation to ensure that the wishes and aspirations of the people of Taiwan are achieved.
She was referring to Taiwan's participation in international bodies such as UN specialized agencies.
"Given the competence of the people of Taiwan, I have no doubt that they will be given the chance to meaningfully participate in these bodies," she said.
"The Gambia has constantly been reiterating in many international fora the need for Taiwan's meaningful participation in the international arena, and we would continue to do so," she reassured.
According to Gambia's chief diplomat, Taiwan's relationship with her allies is not only mainly based on paper, but it is nurtured through constant engagements and exchanges.
She also acknowledged the support of Taiwan to the country's key sectors, and further revealed that over one hundred Gambians have so far graduated from various universities and colleges in Taiwan.
These graduates, she added, are today contributing their quota to the development of the country.
Minister Waffa-Ogoo said that the Gambia-Taiwan Club can be a catalyst for boosting the ties between the two countries.
Speaking earlier, Samuel Chen, Taiwanese ambassador to The Gambia, dilated on the various fields of cooperation agreements between the two countries.
He gave a detailed report of their cooperation with The Gambia, and projects being implemented in 2012, which include health, education, agriculture, infrastructure and culture.
According to Ambassador Chen, all their projects have been successfully rated at hundred percent, in terms of implementation this year.
Read Other Articles In Article (Archive)