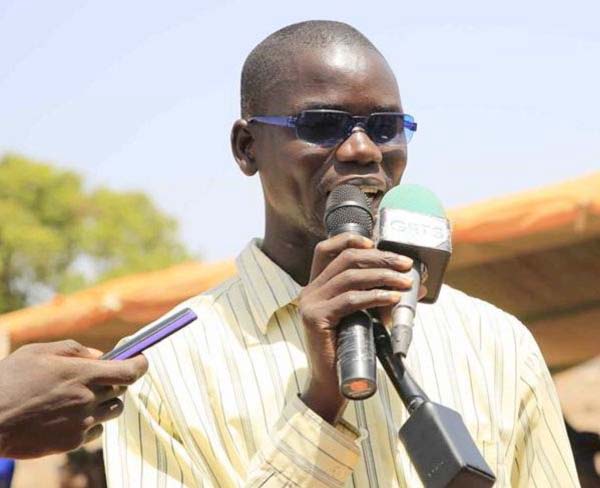 The National Council for Civic Education (NCCE) is currently embarking on a sensitisation tour to educate people about their rights and responsibilities as electorates and the importance of their active participation in politics.

The campaign in Foni began on 4 September 2016 and will cover 20 communities within the 5 districts: Foni Jarrol, Foni Bondali, Foni Kansala, Foni Bintang and Foni Berefet.
Yusupha Bojang, NCCE programme officer, said the council is poised to cultivate an environment of democratic continuity in The Gambia that will enable all citizens to fully participate in the governance process of the country.
He pointed out that this can be done through the promotion of political and civic consciousness and the promotion of rights and freedoms of all citizens in accordance with the Constitution of The Gambia and other legal statues.
"Every citizen has the right to vote and be voted for, provided you meet the requirements," he said, adding that elections opens the door for democracy.
"Therefore, I am calling on all to exercise their civic rights as citizens by securing voter's cards and going out, on election day, to cast their votes as a single vote can make a candidate win or lose an election," Mr Bojang explained.
He further pointed out that every citizen has the right to political affiliation and there should be a level playing ground for all political parties: no discrimination.
The NCCE programme officer said leaders are elected to bring development to nations, so communities should carefully elect someone who can bring the nation development.
Bojang called on the women and youth to be more active in politics, saying the exercise of one's civic rights during elections is beyond clapping, singing, dancing and cooking.
Ansumana Yabo, senior civic officer at NCCE, said they are educating citizens on their civic rights and responsibilities because there cannot be any development without knowledge.
He said it is important that people fully participate in National Assembly and Area Council elections as they do in presidential elections.
"It will be difficult for development to take place if people do not fully participate in all election processes," Mr Yabo warned.
Meanwhile, communities commended NCCE for making them to understand their civic and political participation.
Read Other Articles In Article (Archive)