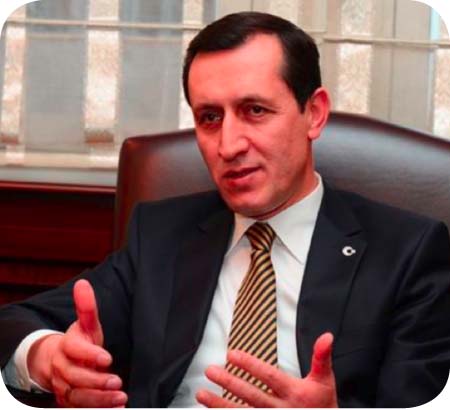 Turkey's Embassy in Banjul has announced that 20 Gambians have qualified for the award of Turkish government scholarships for postgraduate studies in Turkey this year.
The embassy said 14 of them will go for their Masters degree programme, and six will pursue PHd studies in Turkish universities.
This followed the official mission to The Gambia of a three-member delegation from the Turkish scholarship board, which on May 12 conducted in Banjul the first phase of the yearly selection of candidates who were shortlisted for the Masters and PHd awards.
Those selected were deeemed successful following an interview, in an examination format, held at the Turkish Embassy in Banjul. Initially, 46 applicants were invited to the interview; six did not show up; and 20 were eventually found successful.
Consequently, the Turkish embassy in Banjul was able to announce that "the success rate (50 per cent) of Gambian candidates is much higher than any other African country's."
The Turkish government annually provides undergraduate, graduate or postgraduate and PHd scholarships to foreign students from various countries on the basis of the Turkiye Scholarships Programme (TSP). 

TSP is managed by a board affiliated with prime minister's office and under the supervision of deputy Prime Minister Emrullah Isler.
Some of the scholarships are provided to some countries as a goodwill gesture.
Turkish government scholarships include round-trip air ticket, full accommodation, tuition fee, free 1-year Turkish language course, health insurance, monthly stipend, cost of books and so on.
The fields of study vary from economics, business administration, political science, international relations, law, medical science, computer science and engineering.
The second phase  of the Turkish government scholarships for candidates in The Gambia will be the interview of undergraduate candidates, to be conducted in mid-June 2014, at the Turkish embassy in Banjul.
The embassy, in a press release, stated that it would like to remind individuals who intend to apply for scholarship for undergraduate programmes that they should do so online (www.turkiyeburslari.gov.tr) before after May 19, which is the deadline for applications.
Twenty Gambian students are expected to be selected for this year's  undergraduate degree scholarships.
"As the quota for 2014 is 40 students, all categories, the number of Gambian students to benefit from TSP is expected to double by 2015," according to the release.
Read Other Articles In Article (Archive)