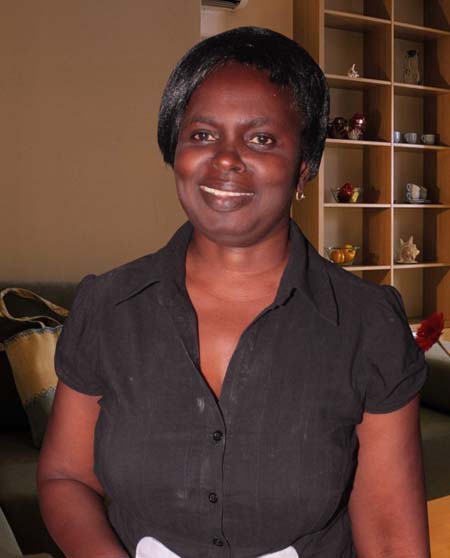 Charles Fowlis Senior Secondary School, established in 1992 and situated at Kanifing Estate, Friday held its 11th graduation ceremony for 107 students in various academic fields, at the school hall.
Speaking at the ceremony, RSVP Mr Daniel Emezie, principal of the school, highlighted his management's effort at recruiting good teachers and constantly improving the school's infrastructure, supported by a dedicated board fully committed to seeing an environment conducive for learning, and quality teaching standards.
According to him, to demonstrate the school's commitment to the pursuit of excellence in education, the school forged ahead and introduced reinforcement classes in place of the afternoon session.
Mr Daniel said that since its inception in 1992, the school had not lost sight of the noble ideals of its founder, the late educationist, Charles Fowlis.
Charles's vision, he said, was to provide access to affordable learning for Gambian children, whether they make the right aggregate or not.
He advised the graduands to be good ambassadors of the school and to always aim to go higher heights in life as well as maintain self-esteem and discipline to fulfill their responsibilities in life.
"With the knowledge, values and skills that you have acquired during your three years in the school, you are equipped enough to explore opportunities and to act in a responsible manner," he told the students.
He commended the staff and board of directors for their hard work in maintaining a good school with sound education and values.
Education, he noted, is not a privilege but a right at Charles Fowlis Senior Secondary School, adding that they adhere to this axiom hence the school admits all students who have the desire to learn and further their education after Grade 9 examinations.
"The school is a place of opportunities, advancement and progress, and the school does not discriminate in admitting students; instead we give chance to those who are ready and willing to learn," he said.
"With a well qualified, dedicated, committed and willing staff, coupled with sound administrative policies, we guide students who otherwise would have been dropouts to realize their future dreams."
In sport and extracurricular activities, the school does not lag behind as they excel in sports competitions outside the school, he said.
"Education is an investment," he averred. "Invest in your child by paying school fees on time; that saves your child's time. Equip your ward with the right learning school material and monitor his or her attendance and progress."
Another problem they have observed, he noted, was that parents enroll their children in Grade 10 and at the end of the year move them to other schools.
"I would like to advise parents that for the sake of continuity it is better for your child to stay and continue his or her education in the same school," the principal emphasised.
Parents are advised also to visit the school and check and satisfy themselves with what is going in the school, in so doing they would know that their children were in the right place and in the right hands.
He says it is the graduates who could mix ideas with natural resources and turn them into economic values, to be enjoyed by all.
Realising the education of children should be concerted effort, involving parents, the community and school, he said, while appealing to parents and guardians to endeavour to attend PTA meetings.
The guest speaker, Isatou Ndow, head of School of Education at the Gambia College, spoke at length about the difficulties await the graduands as they enter the wider labour market.
She urged them to be dedicated, focused and preserved in whatever they found themselves doing, to be architects of their destiny rather than depending on what people say.
"I wish to commend the board of directors of the school for their vision, commitment and untiring efforts in moving the school forward," she said, adding that the board had spared no expense to provide an environment conducive for teaching and learning.
The ceremony was characterised by presentation of certificates and prizes to deserving students and personalities.
Read Other Articles In Article (Archive)