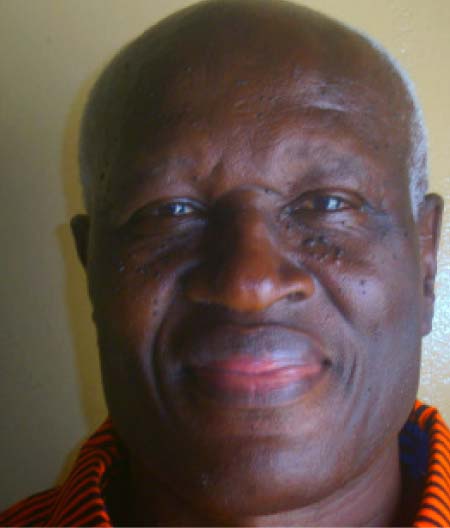 I do not know of anything that God has done that is mere fancy or a reaction to an occurrence that was unplanned. All God does is the manifestation of a well-thought-out process. The Bible assert that God makes "known the end from the beginning." (Isaiah 46:10) What I know of a certainty about God is that He is purposeful. He plans centuries ahead and then executes. There are times when things that He intends to come to pass would have been prophesied ages or centuries ago before becoming a reality. In biblical parlance, it is known as prophecy. A thorough search of any prophecy in the Scriptures will lead you to its source.
In the beginning God created the heavens and the earth ... And God said, 'Let there be light, and there was light..." (Genesis 1:1) That He created the world and all that there is in it, was borne out of a thought. God did not stop at that; "He also created man in His own image, in the image of God He created him; male and female He created them." (Genesis 1:27)
When we look around the world and observe its beauty and the organisation that had gone into it, we gaze in awe at the works of His hands. Have you ever witnessed the day burst forth or stopped to gaze at the setting sun? Have you ever stood before a massive mountain to admire its splendour and shudder at its magnificence? Yes, He made them all. Creation is sufficient testimony that God is a Master Planner, an Architect and a Master-Builder. Such an intricate order in Creation is a reflection of God's elaborate master plan.
In the Book of Genesis, after the Fall of Man, God declared: "And I will put enmity between you (the snake, representing the devil) and the woman, and between your offspring and hers; he will crush your head and you will strike/bruise his heels." (Genesis 3:15) That prophecy became a reality in the life and death of Jesus in the first century as He defeated Satan on the cross of Calvary. Jesus died for our sins. Remember the wages of sin is death and as Jesus hung in the tree (cross) He bore all the sins of the world. By this medium, He paid for humanity's death in full and provided access to life everlasting to all those who believe in Him.
The Word of God abounds with promises made for the benefit of humankind. By sending Jesus into the world, God manifested His love for us in that while we were yet sinners Christ died for us, so that we may not die but live to taste of life everlasting. Apostle Paul reveals to us believers: "For we know that all things work together for good to them that love God, to them who are called according to His purpose." (Romans 8:28)
God intentionally opens the way to us to be with Him in heaven. It is a gift. We have not earned it nor do we merit it. It is out of God's goodness that we have been saved to taste of eternal life in heaven. Repeatedly, God affirms that He will never leave us or forsake us. (Hebrews 13:5a:) He guarantees that if we abide in Him, He shall abide in us. (John 15:7) He will never abandon us in a world ravaged by sin and wickedness. God is our refuge and our strength, a pleasant help in time of trouble." (Psalm 46:1) He will come to our help always when we cry to Him.
In a world ridden with depravity, Jesus promises us a secured place in heaven and bids us dispels all fears. "Do not let your hearts be troubled. Trust in God, trust also in me. In my Father's house are many rooms, if it were not so, I would have told you; I am going there to prepare a place for you. And if I go and prepare a place for you, I will come back to take you to be with me, that you also may be where I am." (John 14:1-3) Only a loving God will express His compassion in this manner. What a wonderful name He is, this Jesus!
Eternity is a place of rest and not of torment. God's desire to have us live eternally with Him is intentional. God will not make such an offer if eternity is not His dwelling place. Everything on earth is temporary; therefore Jesus admonishes us thus: "Do not store up for yourselves treasures on earth where moth and rust destroy and where thieves break in and steal. But store up for yourselves treasures in heaven, where moth or rust do not destroy, and where thieves do not break in and steal. For where your treasure is, there your heart will be also." (Matthew 6:19-21)
His promises are irrevocable. God does not say one thing today and something else another day. He is consistent with His word; He changes not. Only compassion can move Him enough to reconsider a decision. So the more we stand on His promises in belief, not in disbelief, the more likely God's word will work on our behalf.
God wants us to be victorious in this world as believers. To every believer He addresses these words. "For I know the plans I have for you; plans to prosper you and not to harm you, plans to give you hope and a future." (Jeremiah 29:11)
God loves every one of us with an everlasting love. Therefore His love compels us. Jesus did not offer His life as a sacrifice for Himself but for humanity. "For God so loved the world that He gave His only begotten Son that whoever believes in Him will not perish (die) but shall have everlasting life." (John 3:16) The operative word here is 'whoever.' What that means is that God's love is all-inclusive. It covers everyone without exception. The only snag is that it has a shelf life. This free offer is available only on earth after which we cannot lay claims to it. "No one remembers you when he is dead. Who praises you from the grave?" (Psalm 6:5) After death, it is judgement.
Time is not on our side either, for no one knows neither the day nnnor the hour that the son of Man will return. I urge you to make up your mind now. Jesus is coming soon!
Read Other Articles In Biblical Reflection