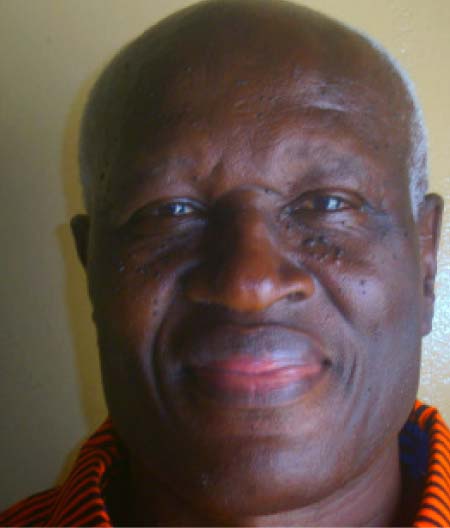 "The blessing of the Lord brings wealth, and He adds no trouble to it." (Proverbs 10:22)
Be fruitful
After God created Man (both male and female), He blessed them. 'God blessed them and said to them: "Be fruitful and increase in number; fill the earth and subdue it. Rule over the fish of the sea and the birds of the air and over every living creature that moves on the ground." (Genesis 1:28) That was the very first time the word 'to bless' was mentioned in Scripture. God spoke positively in the lives of His creation giving them authority to produce, to impact on their surroundings, to govern, to decide and rule over all He had created. God was empowering humankind by His utterances.
Thereafter it became a pattern, a mode by which God could affect the lives of His people. He blessed Noah and his sons, saying to them: "Be fruitful and increase in number and fill the earth… Everything that lives and moves will be food for you. Just as I gave you the green plants, I now give you everything." (Genesis 9:1-3) Up until now God was urging, prompting and directing His chosen ones with regard to what to do with the blessings He had bestowed on them. Do something, take control of what I have put in your possession and multiply – go beyond your current status. He was urging them as if they did not know or were not aware of the potentials within them.
God is limitless in His bounty and He blesses His creation in a bid to open up avenues of opportunities ahead of them. He blesses them so that they may prosper; that they may live a life of fulfilment. He embodies a generous spirit, one prone to paving for us a life of bliss and happiness. Actually, God expects nothing from us if not to believe that He can bless us. He is not like the hand-made gods of bronze, wood, gold or silver who desire endless sacrifices in exchange for blessings.
Father of all nations
The style changes with one of the key biblical characters whose life was impacted by the blessings God spoke into his life. God for Abraham was a complete stranger, yet when God challenged him to leave his surroundings for greater exploits, the latter obeyed and he was blessed. Here is what God promised Abraham: "I will make you into a great nation and I will bless you; I will make your name great, and you will be a blessing. I will bless those who bless you, and whoever curses you I will curse; and all peoples on earth will be blessed through you." (Genesis 12:2-3) Abraham quit his home town and family for an unknown destination, backed by God's promise.
Uncountable offspring
He had feared that his age, (already close to 100), would be an impediment to the fulfilment of God's promise in his life. He had no children and his heir was likely to be Eliezer, his nephew. But God assured him that it would not be the case. "This man will not be your heir, but a son coming from your own body will be your heir." (Genesis 15:4) Then He invited Abraham outside and affirmed: "Look up at the heavens and count the stars – if indeed you can count them. So shall your offspring be." (Genesis 15:5)
Prior to his encounter with God, Abraham seemingly was already rich. His wealth though was a result of his own personal effort. As he departed his home town, "He took his wife Sarai, his nephew Lot, all the possessions they had accumulated and the people they had acquired in Haran, and they set out for the land of Canaan….." (Genesis 12:5) In spite of his hard-earned wealth, God intended to bless him across frontiers.
Isaac blessed
God exceptionally blessed Isaac -- during a time of famine – when his crops yielded a hundredfold (Genesis 26:12) until the Philistines became jealous of him and 'stopped up and filled his wells'. Isaac 'had so many flocks and herds and servants that the Philistines envied him." (Genesis 26:14) He was however obliged to relocate, but God's blessings never stopped flowing. In Gerar, the shepherds quarrelled with him, and he relocated to Beersheba. There the Lord appeared to him to assure him: "I am the God of your father Abraham. Do not be afraid, for I am with you; I will bless you and will increase the number of your descendents for the sake of my servant Abraham." (Genesis 26:24) God blesses Lot also, Abraham's nephew, for the sake of Abraham.
Access your blessing too
Abraham's blessings were passed on to his son, Isaac. Today, we claim those same blessings as descendants of Abraham. We do not have to earn them by our good deeds. It is God's nature to bless. He longs to bless His children with His abundant substance source. "He causes His sun to rise on the evil and the good, and sends rain on the righteous and the unrighteous." (Matthew 5:45) Just as the rain will fall on those who believe in God and on those who don't, God chooses whom to bless irrespective of his origin, class, colour or creed.
God was pleased with Abraham's personality and so He chose to bless him as the 'father of all nations'. It is from his loins that the whole of humanity, after the flood, will spring to replenish the earth that was destroyed as a result of the strongholds of wickedness that prevailed on the earth.
Highly-favoured
Among all the young Jewish ladies, God chose to bless Mary, betrothed to Joseph, to be the mother of Jesus of Nazareth, the Messiah. Angel Gabriel who carried the message intimated: "Greetings, you who are highly favoured! The Lord is with you." (Luke 1:28) Elisabeth exclaimed on meeting Mary in her pregnant state: "Blessed are you among women, and blessed is the child you will bear." (Luke 1:42) The lineage of the Saviour of the world, Jesus, (Matthew 1:21) is traced back to Abraham, the father of all nations. We read in the Gospel of Matthew about "the genealogy of Jesus Christ, the son of David, the son of Abraham." (Matthew 1:1)
God blesses and there is no doubt about that. He wants to bless you too. He is throwing a challenge to you as an exchange. "Bring the whole tithe into the storehouse, that there may be food in my house. Test me in this and see if I will not throw open the floodgates of heaven and pour out so much blessing that you will not have room for it." (Malachi 3:10) God encourages us to give to Him from what He has freely given us and He promises to multiply it in a manner that will bless you and me immensely. Stay blessed!
God does not need blessings. He gives generously to all who acknowledge Jesus Christ, His Son as the Messiah who "… is able to do immeasurably more than all we ask or imagine, according to His power that is within us...?" (Ephesians 3:20)
Believe in the Lord Jesus and receive your share of divine blessings.
Read Other Articles In Biblical Reflection