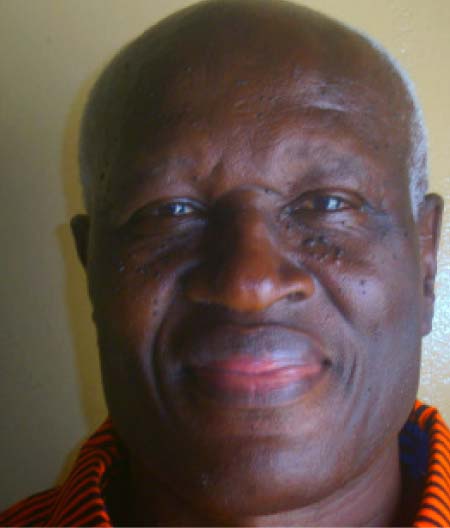 Learn that God is not pleased when we murmur; it is a sign of rebellion – signalling that we want to have things done our own way. When we murmur we are sending a message to God that He is incapable of doing what is good for us; that we know better.
Not long after the Children of Israel had left Egypt for the Promised Land that God had promised their forefathers - Abraham, Isaac and Jacob to give them, they found cause to grumble. Pharaoh, the ruler of Egypt had a change of heart and decided to pursue them. The elite Egyptian army, with its horses and chariots, had given chase to the Israelites and it seemed to them that death was imminent. "They were terrified and cried out to the LORD. They said to Moses, "Was it because there were no graves in Egypt that you brought us to the desert to die? What have you done to us by bringing us out of Egypt? Didn't we say to you in Egypt, 'Leave us alone; let us serve the Egyptians? It would have been better to serve the Egyptians than to die in the desert?" (Exodus 14:10b-12)
The Children of Israel had panicked. It was clear that they did not know the God of Israel; they had only heard of Him. Yet they had seen how He had delivered them from the hands of Pharaoh. Though they were living in Egypt, precisely in Goshen, they had not experienced any of the ten plagues that the LORD had sent on Egypt. Wasn't that enough evidence that God is able to accomplish His promises?
However, God paid no heed to their complaints. He encouraged Moses to calm their fears with these words: "Do not be afraid. Stand firm and you will see the deliverance the LORD will bring you today. The Egyptians you see today you will never see again. The LORD will fight for you; you need only to be still." (Exodus 14:13-14) That was exactly how it happened. It was only after the LORD had fought Pharaoh and his army and drowned all of them with their horses and chariots in the Red Sea, that they gave credence to His power to save them from trouble.
That experience was nevertheless short-lived when they encountered fresh obstacles. This time around they were fretting over water and food forgetting that the LORD had just delivered them from the hands of a wicked and ruthless ruler called Pharaoh. "Is anything too hard for the LORD?" (Genesis 18:14) "Surely the hand of the LORD is not too short to save, nor His ears too dull to hear." (Isaiah 59:1)
We aren't very different from the Israelites of yesteryears. How quickly we forget what the good God had done on our behalf when we manifested sheer lack of faith or stumbled into difficulties. We show gross ingratitude when we judge the circumstances at hand by our limited knowledge and understanding. The relationship we build with the LORD should stand us in good stead, if only we are patient to wait upon Him. The Word of God teaches us to: "Be still and know that I am God; I will be exalted among the nations, I will be exalted in the earth." (Psalm 46:10)
Three days they could not find potable water to drink; when they found some it was bitter. "So the people grumbled against Moses, saying, 'What are we to drink?' " (Exodus 15:24) "If only we had died by the LORD's hand in Egypt! There we sat around pots of meat and ate all the food we wanted, but you have brought us out into this desert to starve this entire assembly to death." These are sweeping statements.
When they were hungry, God sent them quail from the sea and food, they called 'manna' from heaven - to eat to their fill. The word 'manna' means 'what is this'? The Children of Israel looked down on the food that came to them from heaven. Yet, for forty years, they ate it and it sustained them for the journey.
The height of their grumbling came when it was time for them to enter the Promised Land. Remember God had made the promise. So God instructed Moses to choose twelve men, one from each tribe, to go on a reconnaissance tour to Canaan and bring back a report. When they returned from the trip, two out of the twelve men said – in spite of the giants they found there – that they were well able to conquer them and take over the land. The other ten painted a different picture. They conveyed that the land was inhabited by giants and that they looked like grasshoppers in their eyes. That it would be suicidal to attempt any takeover bid of any sort.
These men had ignored one thing; that God is not a human being to lie. His promises are 'yea and amen.' Indirectly they were pointing their fingers at God for wanting to get rid of them. So God made an oath that all those who doubted His ability to take them safely into Canaan to possess their possession, will not enter the Promised Land. In fact, of all those who had left Egypt and had doubted God's ability to do what He said, none of them entered the Promised Land except the two men, Joshua and Caleb, who came with a good report, that they should go immediately and take possession of the land.
What is it that you are unhappy with and have chosen to grumble about? What is happening to your life that you think God cannot solve? Never take God for granted; nothing is hidden from Him. Whatever your complaints, whatever is bothering you, take it to the LORD in prayer. God has answers to every request which could be either positive, negative or a hold on.
Let us begin to build a close-knit relationship with the Father who promises to take care of us and our needs, not necessarily our wants. The Bible says; "If you seek Him, He will be found by you; but if you forsake Him, He will reject you forever." (1 Chronicles 28: 9b)
Stop the grumbling!
Read Other Articles In Biblical Reflection