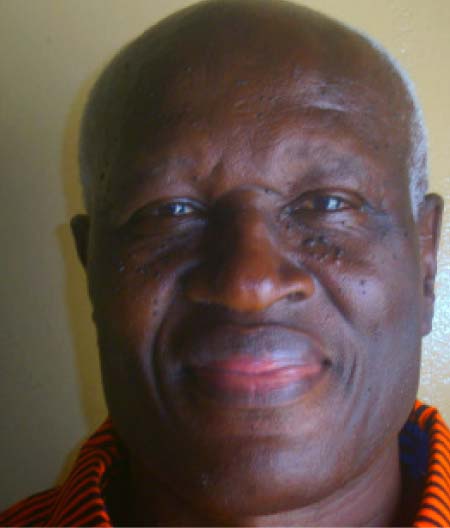 The Christian life is likened to a well-nurtured, robust tree that lacks nothing of the earth's nutrients to keep it radiant, with perpetually lush green leaves. A Christian is like a strong tree that is constantly flourishing - bearing good fruit in season.
Just as a tree cannot survive without water, human beings cannot live a fulfilled life outside of the Word of God who is Jesus - who came in the flesh and dwelt among us. He came from the Father in heaven to show us how to live a life that would guarantee eternal life to all who confess Him as LORD.
The Bible defines such a person as 'happy'. "Blessed is the man who does not walk in the counsel of the wicked or stand in the way of sinners or sit in the seat of mockers. But his delight is in the law of the LORD, and on His law he mediates day and night. He is like a tree planted by streams of water, which yields its fruit in season and whose leaf does not wither. Whatever he does prospers." (Psalm 1:1-3)
Prophet Jeremiah echoes this concept in his writings: "But blessed is the man who trusts in the Lord, whose confidence is in Him. He will be like a tree planted by the water that sends out its roots by the stream. It does not fear when heat comes; its leaves are always green. It has no worries in a year of drought and never fails to bear fruit." (Jeremiah 17:7-8)
A tree is assessed by its fruit, by its results. Our Lord Jesus further buttresses this point in His teachings. "By their fruit you will recognise them. Do people pick grapes from thornbushes, or figs from thistles? Likewise every good tree bears good fruit, but a bad tree bears bad fruit. A good tree cannot bear bad fruit, and a bad tree cannot bear good fruit. Every tree that does not bear good fruit is cut down and thrown into the fire. Thus, by their fruit you will recognise them." (Matthew 7:16-20)
John the Baptist had earlier warned the Pharisees and Sadducees who had come to listen to his preaching; "The axe is already at the root of the trees, and every tree that does not produce good fruit will be cut down and thrown into the fire." (Matthew 3:10)
In the Book of the Ecclesiastes, we learn that there can be hopeless stages in a man's life when he fails and cannot do anything for himself. It is a sad state of affairs. "Whether a tree falls to the south or to the north, in the place where it falls, there will it be." (Ecclesiastes 11:3b) A fallen tree is hopelessly useless. It needs help to get back on its feet once more. So is a failed man, who has nothing to show for his brief passage here on earth.
Help for such a tree however can only come in the form of water. Job provides an answer: "At least there is hope for a tree: If it is cut down, it will not sprout again, and its new shoots will not fail. Its roots may grow old in the ground and its stumps die in the soil. Yet at the scent of water it will bud and put forth shoots like a plant." (Job 14: 7-9) Jesus is that WATER.
The Stump
King Nebuchadnezzar of Babylon had a dream which was interpreted by Daniel to mean that he would be cut down to size; "Cut down the tree and destroy it, but leave the stump, bound with iron and bronze, in the grass of the field, while its roots remain in the ground." (Daniel 4:23b) His punishment for thinking he was a god, would last seven years. "Seven years will pass by for you until you acknowledge that the Most High is sovereign over the kingdoms of men." (verse 25c).
God did not intend to wipe away King Nebuchadnezzar altogether but to teach him a lesson. Daniel further explained: "So the command to leave a stump with its roots means that your kingdom will be restored to you when you acknowledge that Heaven rules." (verse 26)
Our attitude has a lot to do with being reduced to a stump, just as the disposition of our hearts determines our mind-frame. Jesus sums it up thus: "Make a tree good and its fruit will be good, or make a tree bad and its fruit will be bad, for a tree is recognised by its fruit." (Matthew 12:33)
Our God is a Father of second chances ".... showing love to a thousand generation of those who love [Him] and keep [His] commandments." (Exodus 20: 6)
"The righteous will flourish like a palm tree, they will grow like a cedar of Lebanon. ........ They will still bear fruit in old age. They will stay fresh and green, proclaiming, 'The Lord is upright; He is my Rock, and there is no wickedness in Him.' " (Psalm 92: 12, 14-15)
However trying the circumstances will be; no matter what we are going through, we must not lose hope. Let us be that tree that will bear its fruit in season because it is depending not on its strength but on the Word of God and the Water of life – Jesus, the Messiah.
Read Other Articles In Biblical Reflection