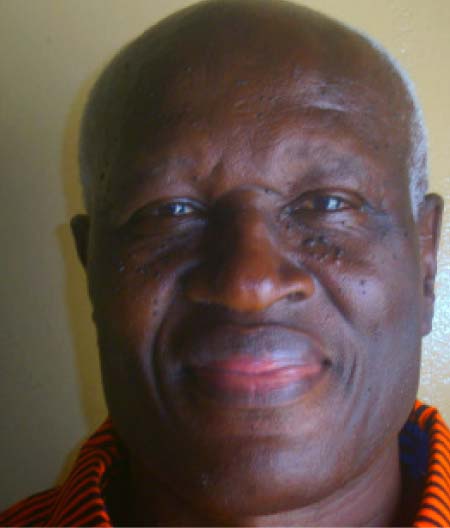 The active ingredient of faith is action. Faith is translated into action when it is rooted in one's belief system. It requires some form of expression which proves that we are certain of what the outcome will be. It is a manifestation of our thought patterns.
The story is told of a woman who had been subjected to bleeding for twelve years. "She had suffered a great deal under the care of many doctors and had spent all that she had, yet instead of getting better she grew worse." (Mark 5:26) Imagine this lady's dilemma, spending all her wealth to get rid of her ailment and yet having nothing to show for it. It was indeed pathetic.
Sick and broke, she had nowhere else to turn to. She was on the verge of throwing in the towel when she heard about Jesus, the Nazarene, who performed miracles, signs and wonders. She was convinced that Jesus could change her story. Who would not have fallen for this option under such circumstances? In her desperation, she had no other route to take for this would have been her last-ditch effort. If she had missed that opportunity, that would have been it.
Come to think of it, it was not an easy route in the light of the experiences she had been through. There were mountains to climb and customs to break. Besides, she was a woman and women do not have easy access to rabbis, let alone Master Jesus; at least that was what she thought. Equally proscribed was her getting close to others because she was considered unclean. With these two obstacles already in her way, getting through this ordeal seemed an impossibility. But she had made up her mind: "If I can touch His clothes, I will be healed." (Mark 5:28)
So, she braced herself up one day, found her way through the thick crowd that usually thronged Jesus; came up behind Him and touched His clothes. That was all she wanted. Immediately, her bleeding dried up. Mission accomplished, she was about slipping through the crowd when she heard: "Who touched my clothes?" 'Ridiculous!' cried the disciples. 'Master how can you ask who touched Your clothes with all these people around You?' But Jesus insisted because He felt some power had gone out of Him. The woman could not hide any longer; she "… came and fell at His feet and, trembling with fear, told Him the whole truth." (Mark 5: 33) "Daughter, Jesus said, your faith has healed you. Go in peace and be freed from your suffering."
What hurt or pain have you been nursing all these years, despite all the shame and torment? Take it to Jesus! When you seek Him you will find Him; if you seek Him with all your heart! He promises that He will not send anyone away who genuinely comes to Him. This woman seized the opportunity and she found her peace that the devil had denied her all these years.
Jesus invites you to: "Come unto Me all you who are tired and heavy-laden, and I will give you rest. Take My yoke upon you and learn from Me. For My yoke is easy and My burden is light." (Matthew 11:28) "Whoever comes to me I will never drive away." (John 6:37) Remember that Jesus came for humanity, not to start a religion. "For God so loved the world that He gave His One and only Son, that whoever believes in Him shall not perish but have eternal life." (John 3:16)
Another account in the Bible recounts the exploits of a young man who left his father's home to scan the world. He had heard of a life of bliss in the city and he wanted to explore it. To this end, he asked his father for the share of his inheritance. His father granted it and he departed. Strangely, one's inheritance is due only after a parent dies. However, this young man broke the rules. It certainly would have broken his father's heart. But he let it go. Experience spoke on his behalf not long after.
Somehow, his father's instinct told him that his son would not survive the ordeal; that very soon he would be dissatisfied with the ways of the world and would head back home. His daily routine was to sit by the window anticipating his son's homecoming.
True to his word, his son messed up. In the big city, he squandered all his inheritance in vain living -- to the extent that he considered eating food served to pigs. The experience baffled him; he did not expect it to turn out that way. He settled for a return trip home against all odds. At least, it would look much better than the circumstances he was going through. He psyched himself up with these words. "I will arise and go to my father and will say unto him, father I have sinned against you and I am no more worthy to be called your son, make me one of your hired servants." (Luke 19:18-19)
It is hard to lose twice. His sole option was to make amends with his father. He had learnt the lesson of life and was bold-faced about returning. "So he got up and went to his father."
Consider this gesture an act of faith. Despite the shame, the humiliation, he firmly believed that his father would still welcome him home. We learn from our mistakes. Not a single human being could stand up to say he or she has never made mistakes or has not learnt from them. If this chap was to attempt this adventure a second time, he would have done things differently.
The woman with the issue of blood or the young man could have been you or me. These characters do not bear names because they represent cases like us. In essence, in the worst case scenario, do not give up or give in. Our God can resurrect you from the doldrums of life and set your feet upon a rock to stand, head held high. Jesus is that Solid Rock, our Deliverer. He will set things straight for you like it was done for these two people.
Call on Him today. He is a friend who sticks closer than a brother. "Call to Me and I will answer you and tell you great and unsearchable things you do not know." (Jeremiah 33:3)
Read Other Articles In Biblical Reflection