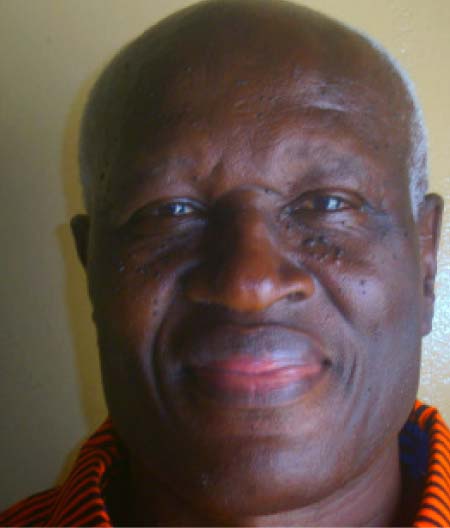 What would be your reaction to an open-ended invitation for you to ask for anything you can think of? I can imagine you licking your lips saying; what, you mean anything? I have a feeling some of us would like to be given more time to think it over, to ensure that we get the maximum out of this offer. I read a story once in which on a festive occasion a young girl in the company of her dad was asked to help herself to as much sweets on display as she could possibly manage. She simply turned to her dad and asked him to serve himself on her behalf since he had a bigger hand. That was a smart way to go about it, don't you think?
Well, in our Bible account for today, the young girl in question – the daughter of the king's wife - to whom such a privilege was given, reacted differently. She had danced so well as part of the entertainment programme on the occasion of the king's birthday celebration, that the king was so delighted. For her reward, King Herod "promised with an oath" to give her anything she would ask for. In her rather jubilant mood, the innocent girl ran to consult her mother Herodias, and returned to the king with a rather unusual request. "Give me on a platter the head of John the Baptist." (Matthew 14: 8)
Why would Herodias want John the Baptist's head so badly you would ask? Why did she want to get rid of him? Besides, of all days why would she want to mar such a happy occasion? Well, the answer is that John the Baptist, a prophet of God, had become an obstacle. He alone had the guts to condemn outright the marriage between Herod and Herodias as "unlawful." Herodias, by the way, was the wife of Herod's brother, Philip. That was a singular opportunity for her to seal John the Baptist's lips for good.
You see not everyone likes opposition. Not everybody - particularly those who wield some power - would like us to remind them where they have gone wrong, even if the intention was for corrective measures to be taken. What an affront? Fancy talking about the king's wife? In short, not everyone would like to hear the truth, or be told to their face their shortcomings. Any opportunity to silence you would seem god-send. John the Baptist was already in prison for speaking his mind but that was not enough. That he had even dared to - merited his death, his elimination.
Would you have used such an opportunity the way Herod, Herodias and her daughter did? Does the truth hurt so badly that you will spill blood? Isn't there a better way to treat one's critics? The cold-blooded manner in which we silence people for their opinions or for speaking the truth, in our days is inhuman - to say the least.
Religious history is fraught with incidents of prophets – men of God - being killed for their outspokenness and their bold stand against the order of the day - whenever the practice ran contrary to the word of God. Jesus alludes to this when He rebuked the Pharisees "whose forefathers...have taken part with them in shedding blood of the prophets." (Matthew 23:30) "I am sending you prophets and wise men and teachers. Some of them you will kill and crucify…" (Matthew 23:34)
John the Baptist was decapitated in cold blood for daring to lift up his voice in protest. However, by the time he was murdered he had already finished his assignment: "to prepare the way for the Lord, make straight paths for him." (Matthew 3:3) As a forerunner, he had presaged with reference to Jesus; "After me will come one who is more powerful than I, whose sandals I am not fit to carry." (Matthew 3:11) In a bid to ensure his mission was accomplished, he had sent his disciples to enquire whether indeed Jesus was the Christ; "Are you the one who was to come, or should we expect someone else?" (Matthew 11:3)
In response, Jesus had sent word through the disciples to say: "The blind receive sight, the lame walk, those who have leprosy are cured, the deaf hear, the dead are raised, and the good news is preached to the poor." (Matthew 11:5)
Forerunner John the Baptist, had accomplished his task and he had a lot to be proud of. Was his untimely death a loss? In spite of this incident Jesus Himself commented: "Among those born of women there has not risen anyone greater than John the Baptist." (Matthew 11:11) He was not looking for fame. He had an assignment to accomplish and it was finished before Herod's treacherous act.
Probably nobody will make such an offer to you in your lifetime. Whilst such offers are uncommon in our day, let us not fall prey to negative influences like that of this young girl's mother. When such offers do come our way may we not be so eager to reap the most out of it that we are not mindful of the motives behind such offers. May we think positively of the common good and not narrowly and selfishly.
I want to believe that none of us would like to copy Herodias' wicked scheme, nor will we be ready accomplices like Herod. Should others still want to pursue their evil designs, here are some comforting words from our Lord Jesus: "Do not be afraid of those who kill the body but cannot kill the soul. Rather be afraid of the One who can destroy both soul and body in hell." (Matthew 10:28)
Read Other Articles In Biblical Reflection