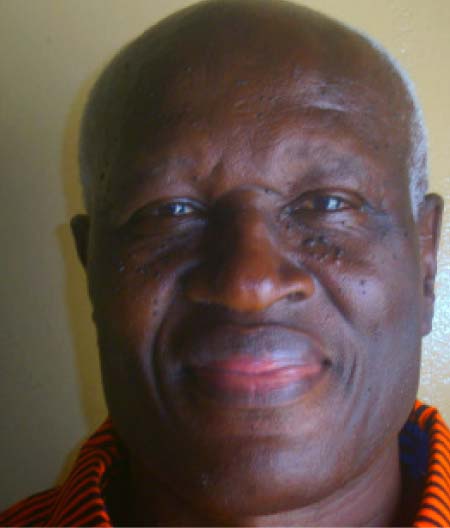 We have seen in the previous article how Herodias, the king's wife, schemed with the help of her daughter to abridge the life of a very vocal opponent – John the Baptist. Was that the best she could make of an offer made to her daughter by King Herod to ask for anything after the latter has displayed her dancing skills on the occasion of his birthday celebration? What had she to gain from this? I wonder. Such deeds go to confirm that our minds are polluted by evil thoughts.
Our Lord Jesus explained this phenomenon when He said that it is not what enters into our spirits that deform us but what is generated from within; what we churn up in our minds – the evil things we meticulously work out in our hearts to execute. "For out of the heart come evil thoughts, murder, adultery, sexual immorality, theft, false testimony, slander." (Matthew 15:19) Fortunately, John the Baptist had accomplished his important assignment prior to this cowardly and inhumane act,.
Focus well
In our study of Elisha's reaction to 'ask for anything' from his master prior to the latter's demise, we observe that he has nothing in common with Herodias; his eyes were already set on a definite future. He was focused and had made up his mind long ago to go the way his master went. There were no two minds about it, he focused well. And like the Apostle Paul said of himself; "Forgetting what is behind and straining toward what is ahead, I press on toward the goal to win the prize for which God has called me heavenward in Christ Jesus." (Philippians 3:13-14), Elisha prodded on.
Elisha had served as a disciple under prophet Elijah - a great spiritual leader - who had accomplished great and mighty deeds in Jehovah's name during his time. It was an uncommon privilege therefore for Elisha and he had purposed in his mind to walk in the footsteps of his master. But to do so, the process of handing over had to be right. Most people wait until they are on their death beds to handover to their successors. No, the most opportune time is when you are alert and in good health. That was the case with the prophet Elijah; it wasn't an eleventh hour dash before he breathed his last.
Imminent takeoff
It had been rumoured that the prophet Elijah was going to ascend into heaven. It was on everybody's lips. The people who got wind of this however didn't know that Elisha was also aware that his master's departure was imminent. He had been pretty tight-lipped about it - unlike young Joseph who teased his brothers about his dream of becoming a ruler over them. And so the people mockingly asked; "Elisha, did you know that the Lord is going to take Elijah away from you today?" Elisha responded on three occasions: "Quiet! Of course I know it." (2 Kings 1:3)
You see, the whole purpose of being a disciple is that one day you would walk in the footsteps of your master - having received adequate training in the field to succeed him - and even surpass him. Otherwise, it would have seemed like wasted years. This was not Elisha's case. Because he was focused, he could easily follow through.
Follow well
When we are not well-focused, we do not follow well. To follow well demands presence, steadfastness and consistency in order not to lose sight of the object of our focus. Elisha did not for one minute remove his eyes off his target, the master, particularly when his demise was imminent. The master tried to fool him into missing this special moment but he would not budge. They were in Gilgal and he said to Elisha; "Stay here, for the Lord has told me to go to Bethel." But Elisha replied "I swear to God that I won't leave you!" (2 Kings 2:2) And so it was that from Bethel the Lord sent Elijah to Jericho, and the River Jordan but at each instant Elisha was around - 'foot to foot' as the Akus say.
When it became clear to the prophet Elijah that he could not dismiss his disciple because the latter remained vigilant, the master too had to give in. He finally asked Elisha; "What wish shall I grant you before I am taken away?" (verse 9 TLB) Bet you the answer was already on Elisha's lips. "Please grant me twice as much prophetic power as you have had." Was that too much to ask or too much to give? The prophet responded; "You have asked a hard thing. If you see me when I am taken from you, then you will get your request. But if not, then you won't." (verse 10, TLB) Do you think Elisha would have let go of such an opportunity? He who had held on so firmly. Would he have let this slip through his fingers at this particular time? No! He followed through.
Finish well
Having focused and followed well, one is bound to finish well. And so at the time the prophet Elijah was being taken up, Elisha was an eye witness. "As they were walking along, talking, suddenly chariot of fire, drawn by horses of fire, appeared and drove between them, separating them, and Elijah was carried by a whirlwind into heaven." (verse 11) "Elisha saw it and cried out, "My father! My father! The chariot of Israel and the charioteers!" (verse 12, TLB)
It was important for Elisha to witness the departure and he did.
What motivated Elisha was not his personal gain but the need to serve his God and to be of service to others. He wanted nothing for himself, and he offered himself fully so that God's glory may be seen. He was determined to take off where his master left off. How would you have behaved?
Read Other Articles In Biblical Reflection