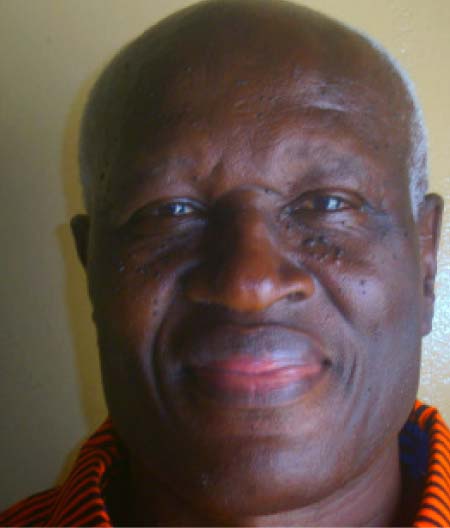 "Can anyone hide in secret places so that I cannot see him?" declares the Lord. "Do not I fill the heaven and earth?" declares the Lord." (Jeremiah 23:24)
"... for the Lord searches every heart and understands every motive behind the thoughts." (1 Chronicles 28:9)
Why do you think an All-Knowing, All-Powerful and Ever-Present God would ask a question about someone's whereabouts when He sees in the dark. "... for darkness is a light to You." (Psalm 139: 12b) David asked himself the question; "Where shall I go from Your Spirit? Where can I flee from Your Presence? If I go up to the heavens, You are there; If I make my bed in the depths, You are there. If I rise on the wings of the dawn, if I settle on the far sea, even there Your hand will guide me, Your right hand will hold me fast." (Psalm 139:7) God asked Adam the question "Where are you?" to ascertain and confirm the reason why he and Eve were hiding, not because He did not know where they were.
He had come to spend precious time with them as He did often in the 'cool of the day' and they were not at their usual post, their meeting place. In fact, there was no one to welcome Him. Has anyone asked you that question before when s/he knew you were in the premises alright? Well it must have been because of the importance given to your physical presence that they have been yearning for. Not your distance, not your aloofness. Relationship implies presence. The reason God asked Adam the question therefore is clear. There was a breach in the relationship somewhere. "Where are you?" (Genesis 3:9)
This is a weighty question. Adam, you are not where you are supposed to be. It is like a protest that Adam had reneged on his part of the bargain. Indeed, Adam realised his shortcoming and had to flee from God's presence. When our sins overwhelm us, we cease going to church, instead of seeking refuge in the Lord. Whenever we fail God, we have a tendency to run and hide, to cover up. When Adam and Eve ate of the fruit, their nakedness became apparent, yet they have been going around the Garden clothed in God's glory and did not even notice their bodies were exposed.
We must stop hiding from ourselves and come out of hiding for God knows the intentions of our hearts. Our song should be like that of David instead; "O Lord, You have searched me and You know me. You know when I sit and when I rise; You perceive my thoughts from afar. You discern my going out and my lying down; You are familiar with all my ways. Before a word is on my tongue You know it completely, O Lord." (Psalm 139:1-4)
Did the couple fathom what God had said about eating the fruit from the tree in the middle of the Garden? It was plain however. "You are free to eat from any tree in the garden; but you must not eat from the tree of the knowledge of good and evil, for when you eat of it you will surely die." (Genesis 2: 16-17) Did Adam and Eve realise who God was for them?
God's word is true and certain, but very often we tend to take it lightly. Because we do not give God's word the regard due to it, we falter and fail with disastrous consequences. Satan had cunningly lured Eve into disobedience to the extent that he made them believe God was greedy therefore He denied them just the fruit of one tree. The key word here though is not the denial, the devil was able to convince them that they could become like God after eating the fruit. Of course they swallowed this bait hook, line and sinker. Actually, they were little gods but did not know this. Whatever we are ignorant of, we can be vulnerable to. God had given Adam authority to rule and reign over His creation and over the world but he did not fully live up to it.
This led to the next question that God posed to the first Adam who answered: "I heard You in the garden, and I was afraid because I was naked; so I hid." (Genesis 3:10) "Who told you that you were naked? Have you eaten from the tree that I commanded you not to eat from?" (Genesis 3:11) Bang! As Adam tried to explain the question away, God summed it up by asking him: "What is this you have done?" (Genesis 3:13)
Do not be quick to point a finger at Adam. God is asking us that question today as well. What it is that we have done to ourselves through our disobedience to His word? What is it that we have done to His love, compassion and mercy? What have we done to His Son whom He sent to pay for the sin that our great ancestors committed to have fallen out of grace with God?
Are we still paying more attention to that fruit and being misled to believe the lie of the devil, God's arch enemy? The die has been cast. "... then choose for yourselves this day whom you will serve ... But as for me and my household, we will serve the Lord." (Joshua 24:15c)
Read Other Articles In Biblical Reflection