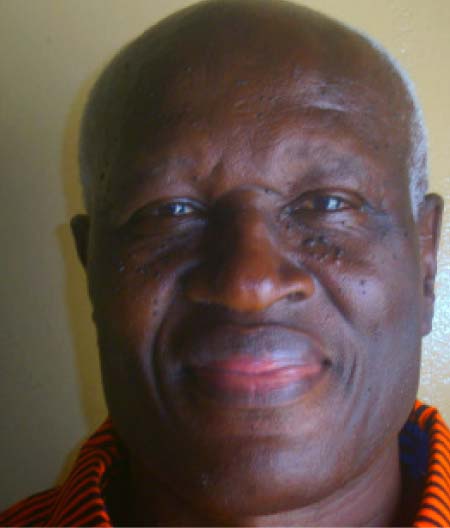 Like a boxer in the ring, the Christian cannot afford to lower his or her guard; that would be a detrimental flaw that would deprive him of victory. All that his opponent would need to floor him with a knock-out would be that opening.
In life, we have a common enemy who has an insatiable appetite to do wrong and is bent on enslaving the world. Satan and his cohorts have made it their duty to wage an all-out war on the people of God - having vouched to see their downfall. Anyone who does not give in to his wicked devices of deception faces a violent onslaught. And so, we are warned to be on the watch. For those who are already in his camp cease to be targets. His fiery darts are aimed at those who profess the name of the living God, Jesus.
Satan is a threat to a believer's existence. Your defeat is certain only if you do not put up a fight with the help of the Holy Spirit or if you are ignorant of his tactics and antics. "Therefore put on the full armour of God, so that when the day of evil comes, you may be able to stand your ground, and after you have done everything, to stand." (Ephesians 6:13)
Defeat or total collapse is assured when we are ignorant of our position and status in Christ. Christ has defeated Satan hands-down with the sword in His mouth -- which is the Word of God. Nevertheless, Satan is determined and would stop at nothing to precipitate our downfall. He would only relent after he has destroyed us. The only weapon Jesus used – the word of God – has equally been put at our disposal to ward him off. There is no other way Satan would yield his grip on his victims except by the powerful Word of God.
What do we have in our arsenal to get the devil off our backs? Do not for a second imagine that our physical strength, our life experiences or our intelligence would deter him. Nothing but the Word of God has the power over evil. Jesus gave us an example. Satan found an opportune moment to tempt Jesus. He had heard the
voice of the Lord make a declaration over His son Jesus at His baptism. "This is my beloved Son, in whom I am well pleased."
Returning from a forty-day fast in the wilderness, Satan confronts Jesus, thinking that He would be physically weak and would be unable to put up any resistance.
Satan is shrewd; first he used food to lure Jesus. "If you are the Son of God, tell these stones to become bread." (Matthew 4:3) God said "This is my beloved Son, in whom I am well pleased." Satan repeats this with a provocative twist; 'If you are the Son of God?' God called Jesus His Son and Satan cannot change that. So Satan's approach was both deliberate and calculated. Jesus' response came spontaneously: "It is written: 'Man does not live on bread alone, but on every word that comes from the mouth of God.' " (Matthew 4:6) Actually Jesus is quoting from Deuteronomy 8:3 of the Old Testament. That did not disarm Satan. Instead, he made two other attempts.
With the second temptation, Satan requested Jesus, the Son of God, to do some 'acrobatics' by jumping from the pinnacle of the temple with the firm assurance that the angels would catch Him before He hits the ground. Jesus rebuffed Satan with another quotation from the Bible. "It is written: Do not put the Lord your God to the test." (Matthew 4:7) Remember that all this is taking place in the spiritual realm.
"Again, the devil took Him to a very high mountain showed Him all the kingdoms of the world and their splendour. 'All this I will give you," he said, "if you will bow down and worship me.' " (Matthew 4:8-9) Jesus said to him, "Away from me, Satan! For it is written: 'Worship the Lord your God, and serve Him only." (Matthew 4:8-10. Satan is not intimidated, not even by the Christ, let alone by His followers. After making vain attempts, we read: "Then the devil left Him, and angels came and attended Him." (Matthew 4:11)
You have just witnessed the tempter's ploy to confound Jesus' ministry even before it began. If our Lord had failed this test, there would not have been this movement of followers known as Christians. This account was put in the New Testament to prepare us and to educate us that the Word of God is our God-given weapon with which to defeat the enemy. "For the Word of God is living and active. Sharper than any double-edged sword..." (Hebrews 4:12)
We do not take Satan's temptations lightly; they are aimed at depriving us of our place and reward in heaven from which he had been driven. A Christian who succumbs to sin is a defeated Christian. Because our Lord is victorious over Satan, He has given us the keys with which to equally overcome the devil.
"Stand firm then, with the belt of truth buckled around your waist, with the breastplate of righteousness in place and with your feet fitted with the readiness that comes from the gospel of peace. In addition to all this, take up the shield of faith, with which you can extinguish the flaming arrows of the evil one. Take the helmet of salvation and the sword of the Spirit, which is the word of God." (Ephesians 6:14-17)
We are engaged in warfare particularly in these end times and it is vital that we identify the enemy. "For we do not wrestle against flesh and blood but against the rulers, against the authorities, against the cosmic powers over this present darkness, against the spiritual forces of evil in the heavenly places." (Ephesians 6:12) Our enemies are not our neighbours; our enemies are an organised group bent on our doom. We must stop them in their tracks by delving into the infallible Word of God – that double-edged sword.
Read Other Articles In Biblical Reflection