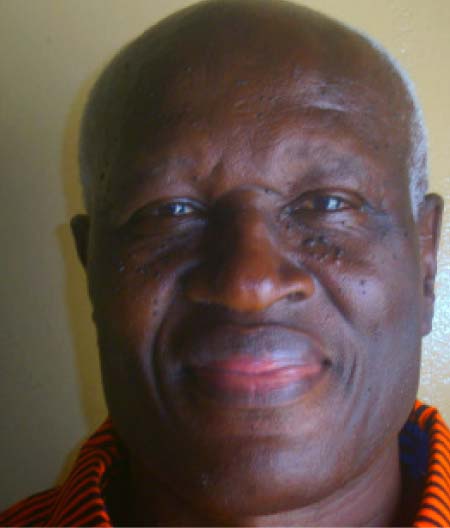 If we have not charted a course, it will be difficult to assess whether we have stagnated as the children of Israel in the desert who where just going round the mountain, wallowing in the mire – not making any visible headway. (Deuteronomy 2:3)
Another year has just been birthed. Have we sat down to reflect how far we have come in our bid to attain our set goals? Did it seem worthwhile to look back and embark on a self-assessment of the path we had mapped out for 2020? What were our realisations? Did we even come close?
Indeed 2021 is not just another year; it is bound to be a year of triumph because we have transitioned into a new beginning when we crossed the finish line. First, we may want to do some serious soul-searching by way of evaluating the past twelve months. Then we may also have to come to terms with our successes and failures before we begin the pruning process. Not every baggage we have carried on our shoulders will deserve entering with us into the New Year. This is the time we would have to shelve the excesses that seemed to have bogged us down on the journey of life. We need to press on.
Would it be business as usual? No! Otherwise we will be setting up ourselves for failure. We cannot afford to tread the beaten path, year after year without results and stubbornly continue that endeavour or that agenda blindly. It will be sheer foolhardiness. It is time to break with the past. Apostle Paul's advice to us is captured in this quote: "Not that I have already obtained all of this, or have already been made perfect, but I PRESS ON to take hold of that for which Christ Jesus took hold of me. Brothers, I do not consider myself yet to have taken hold of it. But one thing I do. FORGETTING WHAT IS BEHIND AND STRAINING TOWARD WHAT IS AHEAD, I PRESS ON TOWARD THE GOAL TO WIN THE PRIZE FOR WHICH GOD HAS CALLED ME HEAVENWARD IN CHRIST JESUS." (Philippians 3:13-14)
Someone once said: 'The comfort of yesterday can destroy tomorrow.' In other words, our successes have a dangerous way of captivating our past, making us complacent. When we focus on our failures, we tend to dampen our zeal. Rather we must use our errors, mistakes and shortcomings as steppingstones to a new future. When we are too comfortable with our current successes, we get to a point where we plateau because we have become satisfied with reaching the summit. Forever, we must seek to break new ground.
Our summits should not become resting places; neither should they be considered places where we decide to pitch our tents. We must press on. Seek to do a new thing. Stretch to the limits. God said in His Word: "Behold, I make all things new." (Revelation 21:5) we must pursue, keep going – there is light at the end of the tunnel. Jesus said: "No one who puts his hand to the plough and looks back is fit for service in the kingdom of God." (Luke 9:62) Rightly so! You have come too far to give up now.
While the future may be daunting, if you are in Christ, you will know who holds the future. Here are words of assurance from God in this New Year. "I will go before you, and make the crooked paths straight. I will break in pieces the gates of brass and cut in sunder the bars of iron." (Isaiah 45:2) The Almighty God will clear the way, rid it of every obstacle that the evil one would want to put on your path. He will ensure a safe passage for us in 2021. He assures us all: "When you walk through the waters, I will be with you; and through the rivers, they shall not overflow you: when you walk through the fire, you shall not be burned; neither shall the flame kindle upon you." (Isaiah 45:3)
Why? Here is the reason. "For I am the Lord your God, the Holy One of Israel, your Saviour..." (Isaiah 43:3) "Is anything too hard for me to do?" So I invite you to re-examine your life, review the 'passage' you have just been through, take stock of whether you are heading in the right direction. Count the cost of your commitment to God's agenda for your life; then, retrace your steps and turn from the path that leads to destruction.
In the first psalm, we are cautioned to stop sitting in the seat of mockers; stop walking in the counsel of the wicked or standing in the way of sinners. We are recommended to delight in the law of the Lord,-- that is HIS WORD and meditate on it day and night. The benefits are evident. "Then you will be like a tree planted by the streams of water which yields its fruit in season and whose leaf does not wither, whatever he does prospers."(Psalm 1:3)
The bottom line is that we should be mindful of what we spend our time doing and where we venture in the first instance. Even though it is said that God will never leave us and never forsake us, God is too holy to step out of His holiness and dabble with sin. Sin is a reproach and a hindrance to any move of God.
This New Year, God is going to do a new thing. "Remember you not the former things, neither consider the things of old. Behold, I will do a new thing; now it shall spring forth; shall you not know it? I will even make a way in the wilderness, and rivers in the desert." (Isaiah 43:18-19) Yes, you heard right!
Make God your lamp post, your sign board, landmark and your milestone and you are sure not to go astray. A blessed 2021 to you dear reader.
Read Other Articles In Biblical Reflection