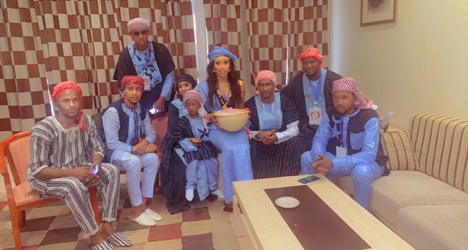 United Zone Fula Cultural concert called Leppi Donkin has successfully break record as thousands of people graced the occasion at the Kairaba Beach Hotel.
The purpose of the concert was to promote the Fula culture
Muhammeh Bah, General Admin of united Zone and also head of the associations said they organized this event in order to bring people together and to promote the Fula culture.
He said it would have not been possible without the support of the people and therefore takes this opportunity to express his gratitude and thanked everyone who supported this event.
"We also thanked all members of United Zone Fulbeh for understanding and togetherness without which nothing would have been possible."
We also thanked the entire community for supporting and gracing the occasion.
United Zone Fulbeh is an association that stands for the Fula community to promote its culture, as well as to help members and the society in case of emergency. The association promise to continue its journey to promote pulagu.
I am a proud Fulani, our culture is our heritage, when you lose your culture, you lose your life. I have traveled across Africa with my destiny in my hands.
Read Other Articles In Arts and Culture