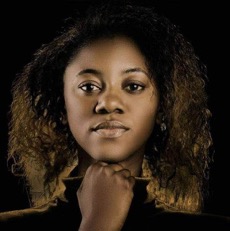 South Africa, Johannesburg, 04 July 2022 - The Miss Heritage Global postponed in 2021 due to the pandemic, is to be hosted in Limpopo, South Africa on September 24, 2022. As September is heritage month in South Africa, this will allow citizens to celebrate their heritage and recognize different aspects of the diversity of South Africa. The pageant will be a platform where the world can meet and share different cultures and heritages of the world while shaping future leaders and fostering unity in diversity. Glorious Njie, aged 27 is one of the fifty-seven contestants that will participate at the Miss Heritage Global where she will also use the platform to educate and contribute to the diversity of Heritage and Culture.
Glorious will represent the heritage and culture of Gambia and believes that as an individual, your goal should be to help and uplift others.
"My aim is to help the less privileged as they are the most vulnerable " – Glorious Njie
This will not be Glorious first pageant as she was the winner of Miss Sailing Coast 2019 and was also part of Miss Africa Beauty Queen Nigeria
As the world has adapted and is progressing toward recovering from the COVID-19 pandemic, The Miss Heritage Global is the first international beauty pageant that focuses on promotion of the diverse heritage and the only internationally recognized international pageant hosted and based in Africa.
Contestants can expect to be on a journey filled with glamour and life-long lessons as the finalists will be groomed and trained. Additionally, contestants will spread awareness through advocacy, and be challenged with expressing and presenting their culture through fashion and having dialogues on women empowerment at the Kalahari Waterfront Nandoni, Limpopo in South Africa on the 24th of September 2022.
Founder and Vice-President of Miss Heritage Global, Ronald Tisauke also highlighted that the pageant hopes to educate individuals on different cultures and heritage whilst embracing what makes us who we are as individuals. The CEO of Miss Heritage Global, Mrs. Mbofholowo Lorraine Mbodi, added that contestants could look forward to experiencing Limpopo's indigenous culture and environment.
About Miss Heritage Global (MHG)
Miss Heritage Global (MHG) was founded based on celebrating all cultures of the world and displaying the beauty of human diversity.
It creates culture ambassadors out of beauty queens from the ages of 18 to 28 from different cultures and backgrounds, bringing them together to learn about the culture of the host country, share their own cultures with each other, and the people of the host country ultimately demonstrating that we can be united despite our differences.
Not only does the organization promote unity in cultural diversity through pageantry, but it has also established its global footprint and brand across 80 countries. As a result, it has created a new generation of young women who are proud of their root and embrace the heritage and culture of others, bringing nations together through their diversity. The Miss Heritage Global pageant brings together young women between the ages of 17 to 28 from all nations and different social backgrounds socially and to be involved in the process of initiating positive change in the world through the use of beauty pageantry to promote world heritage and tourism. The pageant is an edutainment production that not only entertains but also educates on global heritage and diversity, helping to embrace culture and diversity.
Read Other Articles In Arts and Culture