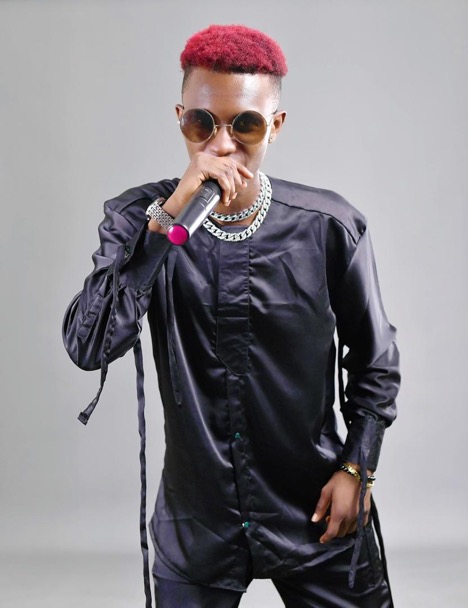 Kalilu Jarju, a singer and songwriter goes by the stage name Kay Max wasted no time in putting finishes touches to make waves in the music industry. Born and raised in Bakau, the young man with one of the most sensational voices in the country, started his music career in 2015 venturing in to Afro Fusion type of music.
Kay was introduced into music by listening to great artistes across the globe, recording his first song (Angelin). He said, he was mix and awkward feeling worrying about People's reaction, and to his surprise positive reaction was gave him certainty about his choice of career.
During the space of 2016 to 2019 Kay took a break from music to focus on other things in his life. He later came back in 2019 starting working on his EP which he released this year.
Kay released his debut EP Album titled Faults, which comprises of five (5) songs, (Fault, "Ham Nga", Fine gal, Good and Bad, and Rude Boy) and is available in all digital platforms. Fans are greatly reacting to the songs, and mostly to (Faults and Ham Nga) proving to be the top two of the album. This EP according to him, took him two and a half year, making sure his best version is portrayed in the album and fans are showing him a positive response
The Bakau born featured Cihu Yaffa in one of the songs, titled (Ham Nga), Cihu Yaffa is one of the country's golden voice impacting the music industry.
Bakau, one of the biggest towns in The Gambia, is undoubtedly known for producing Gambia's great talents, like Jizzle, Manding Morry, Jalex, among others, these people contributed immensely to taking The Gambian music to the higher heights.
Kay Max urges promoters to focus more on investing in Gambian talents, because that can give motivation and encouragement to those coming up.
Gambian music has far long been in disarray. The new phase is making a different and giving recognition to the industry. Therefore Kay are more empowered the industry, can go higher in places across the globe because his voice is undoubtedly a leap over and can make you listen.
Read Other Articles In Arts and Culture