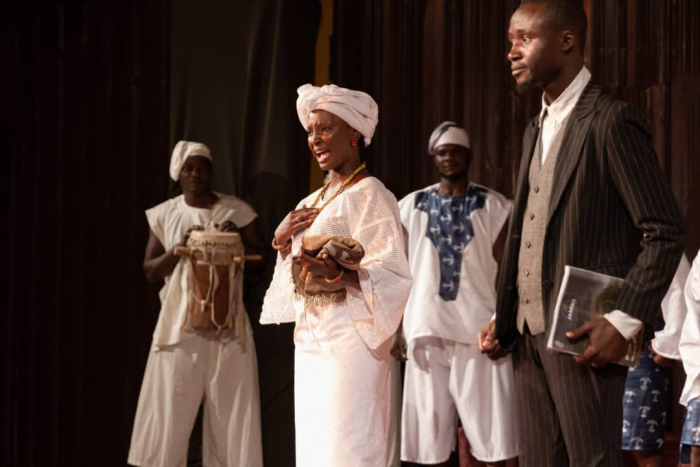 Several students, about 450, who will be taking the West African Examination Council (WAEC) Literature -in- English Exams this year have been fortunate to attend free performances of one of the plays – "The Lion and The Jewel" by Wole Soyinka at the Ebunjan Theatre.
This initiative by the Ebunjan Theatre Troupe is to provide the opportunity for students to excel at the Exams. Following a Fundraising performance on Friday June 3rd, students from Greater Banjul have watched the play on Friday and Saturday each week.
Unlike students in other parts of the world studying Plays, a category in Literature, Gambian students do not have opportunities to grasp the complexities of major elements in a Play. The elements include Theme, Setting, Plot, Characterization, Style, among others. Performances of plays at local theatres, through films and most importantly participating in a school production, students acquire the facts necessary to excel at the Examination.
On Friday, 25 June, the remarkable production will be staged at 6pm prompt.
Read Other Articles In Arts and Culture