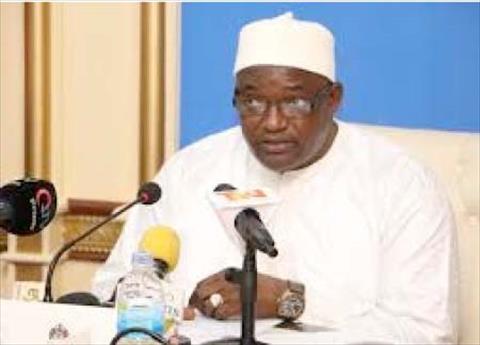 President Barrow added that his government attaches special importance to the Youth and Sports sector, adding that in this regard, the validated Youth Policy (2019-2028) that will soon guide development programmes for Gambian youth.
President Barrow was speaking yesterday during his State of the Nation Address held at the National Assembly in Banjul.
"The National Sports Policy (2010-2019) and the Strategic Plan (2015-2019), which were the main policy instruments for the Youth and Sports sector, are now the focus of a terminal review, leading to the development of the successor frameworks," he said.
He further said that it is planned that a compulsory National Youth Service, targeting fresh university graduates, will be implemented this year, adding that the Youth and Sports Development Fund will be launched, and programme implementation will begin whenever the threat of the pandemic subsides.
"The National Youth Service Scheme was able to recruit six hundred and two (602) youth. All of them have been placed for skills acquisition in various areas. Most of them were either employed or are self-employed. Another one hundred and fifty (150) youth are now on placement at various skills centers or other institutions," he added.
He indicated that aside from other significant programmes, the PIA has successfully implemented the Community Development Initiative in thirty-five (35) communities across regions. Two thousand, four hundred and twenty-two (2,422) youth participated in the award programme and six hundred and ninety-nine (699) young people have completed their awards.
President Barrow revealed that from February 2015 to date, through The Gambia Songhai Initiative Project, about two hundred and eighty (280) youth have been trained in Agribusiness and value addition, noting that the indication is that they have either been engaged or are self-employed.
"In the area of sports, The Gambia has been doing very well in various international events. Once the threat of the pandemic ends, government's encouragement and support to step up sports and recreation will resume", he stated.
He went on to say that in an endeavor to expand accommodation for both the tourist and sports industries, the sector is working towards upgrading the Friendship Hostel to a three-star hotel at an estimated cost of Thirty-Five Million (D35 Million).
"To update their policy instruments, the Ministry of Youth and Sports will formulate a National Sports Policy for 2020-2029 and a strategic plan. Once developed, they will be brought before this august body for approval", he concluded.
Read Other Articles In Sports