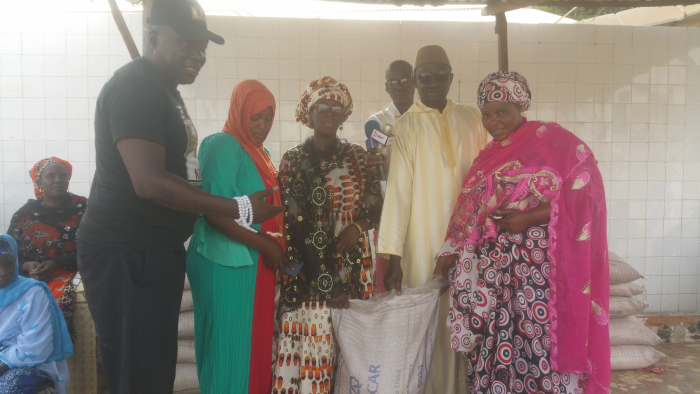 The presentation was held at chairman's residence in Sinchu Alagie.
Mr. Touray said he distributed the bags of sugar to help the needy ones during the Muslim month of Ramada. "I was first given six bags of sugar by President Barrow to present to the head of groups in my community Sinchu Alagie. I later bought twelve other bags and someone donated two bags, making it a total of twenty bags presented to needy women groups in Sinchu Alagie."
"Women and youth are part of President Adama Barrow's top agenda. I will also try to do my best for the youth and women of this community as part of my contribution towards nation building."
For her part, head of women groups in Sinchu Alagie, Ya Huja Lowe, thanked the Gambian leader through their chairman Jibel Touray for the gesture, assuring that they will remain behind President Barrow.
Momodou Dahaba, a native of the community assured the beneficiaries that they will never be forgotten in any development so long as Jibel is their chairman.
Malado Jallow, head of youth groups in the community also thanked both the Gambian leader and Jibel Touray for the gesture, while assuring their full support to President Barrow.
Read Other Articles In National News