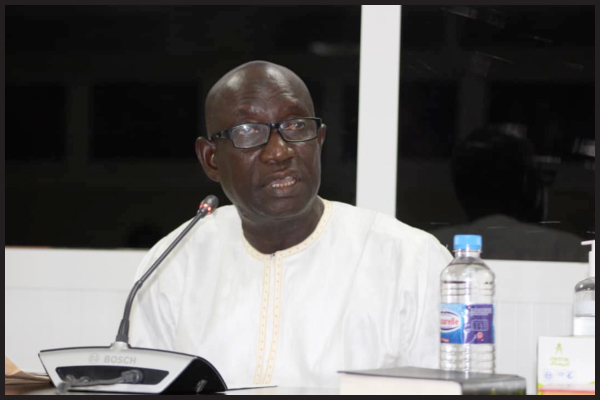 Testifying on the Farafenni attack, the witness said: "Suspects were arrested and brought to the NIA. They were treated badly and Mr. Foday Barry, Baba Dinding, Baba Saho and I participated in torturing Kanteh."
Shedding light on the claim that Ballo was electrocuted by Salimina and colleagues, witness denied that claim.
He told the commission that if his colleagues appeared before the commission and denied torturing Ballo, then the Qur'an will punish them.
On the allegation of Omar Dampha, who indicated that he was stripped naked before the panel of investigators, the witness replied in the positive, saying he couldn't deny such allegation. He admitted participating in torturing Omar during detention.
On 1996 Progressive People's Party (PPP) detainees, Counsel Faal told the witness that Sainey Faye alleged that he (Drammeh) tortured him. However, the witness denied that, saying the torturing machine at the NIA was used by Baba Saho, Baba Dinding and Foday Barry.
"With regard to the Ebrima Barrow case, I cannot tell you anything about that because I wasn't part of those who tortured him. I went to the panel where he was tortured but I only observed. Collectively I will say we all contributed in the torture."
Dwelling on the 1994 coup, the witness said Jawara was in the UK and decided to return after being informed about the planned coup.
"After the coup, the supreme council announced that everybody should report to work on the following Monday. I was arrested by junior soldiers and taken to the NIA, where I met Samba Bah who informed me about my transfer to Basse. I spent four months in Basse."
He confirmed to the commission that it was illegal to beat or torture someone. He added that the NIA used to beat detainees just to get information.
Dreammeh recounted his involvement in torturing individuals alleged to have been involved in money doubling and counterfeit. According to him, suspects were arrested and taken to Bundung Police Station.
He continued that one of the suspects wanted to deny the allegation and his boss Daba Marena kicked him on his leg and he (suspect) fell down. He added that he couldn't remember any other tortures meted on the suspects.
The witness testified that the torture of Shering Ndegal was at the NIA and was ordered by former President Jammeh.
Read Other Articles In Headlines