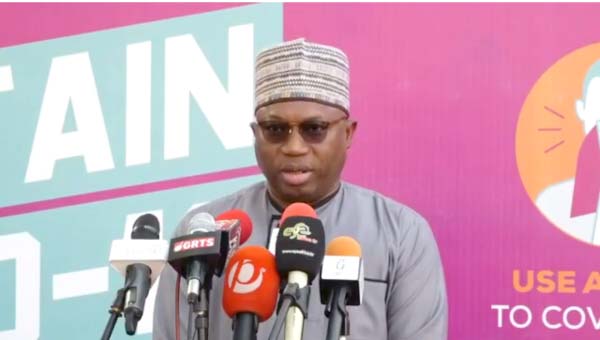 He added that the balance as at now is D368.7 million out of the D512 million made available.
Finance Minister Mambureh disclosed this during the daily covid-19 briefing in Banjul on Saturday.
"I want to clarify that the president approved D500 million specifically for financing covid-19, and prior to that, we immediately released D12 million for the quick response against covid-19."
He also explained that every dalasi spent on covid-19 so far is from local funds, noting that no single penny has reached the source of The Gambia specifically that of the recent IMF approved funds.
"It's true that the IMF has approved $47.1 million Extended Credit Facility (ECF) for the financing for balance of payment support. This amount is specifically for balance of payment support."
He added that the fund, which was approved on 23rd March 2020, is the augmentation of "our reserve, in case we have a deficit so that we can be able to fill the gap. This means that these funds will not be remitted into the coffers of The Gambia government."
He further said that on 15 April, the IMF again approved $21.3 million which is under the Rapid Credit Facility, adding that all these funds up to today have not been credited to The Gambia government.
"All these funds from IMF have been approved but are not disbursed. It is in the process but the one that will reach The Gambia is the $21.3 million Rapid Credit Facility," he said.
Read Other Articles In Headlines