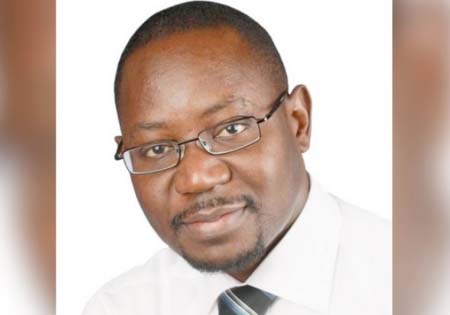 Mai Ahmed Fatty was speaking in an interview with The Point Newspaper in which he said that the country should continue its diplomacy to advance and achieve its domestic interests abroad.
Mr. Fatty noted that China's entire development package for The Gambia is not worth risking the dignity of a single Gambian.
"During my interview with CCTV in Dakar on the 19 January 2017 as senior special aide to the newly sworn-in President Adama Barrow, I was very emphatic on the desire of the new government to further deepen bilateral relations with China, expand existing cooperation and enhance trade and cultural ties between our two countries. That desire has been translated into policy with a new high in Sino-Gambian friendship."
He went on to say that he believed that The Gambia can learn and benefit a lot from China's inspiring historic economic transition from severe poverty to become the second strongest economy in the world with one of the strongest military, noting that China's rapid, sustainable industrialisation over the last three decades is a phenomenal lesson for states like The Gambia.
"China's respect for The Gambia's sovereign dignity is not merely to be reflected in non-interference in our internal affairs or appreciating our sovereign rights, it must be crystal clear and evidenced in how China treats our citizens, particularly Gambian citizens living in China."
He added that: "attacks against innocent Gambians and Africans in China by Chinese authorities are reprehensible, condemnable and unacceptable. I associate myself with the expression of concern presented by the Minister of Foreign Affairs on behalf of the State recently."
Read Other Articles In Headlines