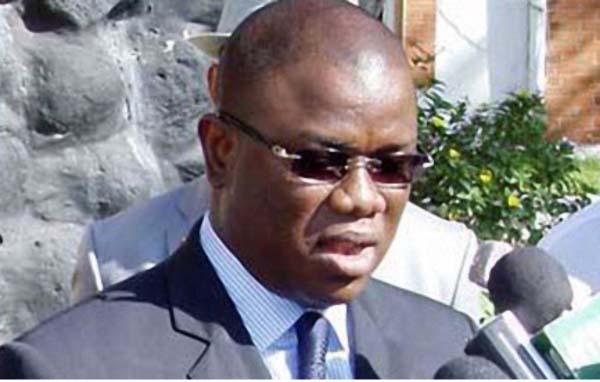 Leaving the Court for the Suppression of the Illicit Enrichment (CREI), Abdoulaye Balde, the recently re-elected mayor of Ziguinchor has spoken of an "assassination attempt", after police threw teargas into his vehicle.
Balde told the press of his surprise to see police shoot him with teargas, dispersing his supporters but causing his aunt to faint on the spot.
"They wanted to make an attempt on my life", was how Balde characterized the incident.
He said two police officers pursued the vehicle for 300 metres after he left the CREI.
The first swung a grenade into his vehicule, forcing Baldé down in his vehicle. The second officer threw another grenade between the feet of the former Senegalese minister of state.
He said, thanks to his vigilance, the trained former police commissioner escaped serious injury."Most of the elements are my former students. They wanted to make an attempt on my life. If I had congestive heart problem, I'd be dead", he said.
Speaking to the press, the president of the centrist Union of Senegal warned the Senegalese regime.
He said unlike "my friend Karim Wade, Me, I will speak. Because if I had not given these figures, tomorrow they give others to manipulate the press; saying that is the truth, while everyone knows that this is false information".
Abdoulaye Baldé also thinks he is being victimized because "I have presidential ambitions, and I didn't go with them; that is why I am persecuted.''
He said he has been prevented from travelling for two years now, even though investigations "have revealed that I have no assets abroad".
Balde added that he decided to join the political fight since 2007. He said he is not someone who could be put down without any reaction. "I will respond to blows with blows", he warned.
Read Other Articles In Article (Archive)