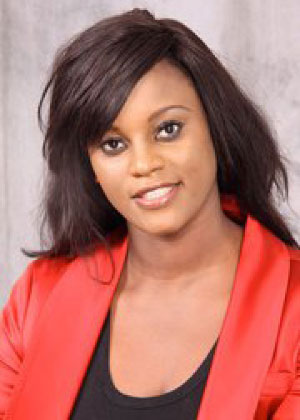 The Young People in the Media, The Gambia, in partnership with UNICEF Banjul Office and UNIQUE FM Radio Station, will Sunday 6 March hold an inter-generational dialogue forum at the front ground of UNIQUE FM Radio Station on Garba Jahumpa Road, Fajara, as part of activities marking the International Children's Day of Broadcasting.
This is a day when broadcasters air quality programming for and about children, but more importantly, they allow children to be part of the programming and production process, to talk about their hopes, dreams, fears and challenges in life.
TV and radio play a vital role in raising awareness of children's rights issues and a critical role in shaping children's lives.
Mrs Fatou Camara, Chairperson Board of Director's Young People in the Media, noted that ICDB is a joint initiative of UNICEF and the International Academy of Television Arts & Sciences.
Every year, thousands of broadcasters in more than a hundred countries take part in the day, celebrating it in ways that are as unique and special as children themselves.
Television and radio broadcasters continue to mark the International Children's Day of Broadcasting with distinctive and dynamic programming produced in their own countries.
The Proprietress of I Media Company added that young people in The Gambia look to this day to showcase their talents in diverse areas, thus this has earned The Gambia recognition to win the UNICEF Regional ICDB award for West and Central Africa for two consecutive years.
She expresses deep appreciation and gratitude to the government under the dynamic and visionary leadership of President Yahya Jammeh for creating a child friendly environment for Gambian children and young people over the years.
She noted that ICDB was created to give exposure to issues of children's rights and protection in the media.
Youth participation and expression are also rights and are an integral part of adolescent development. Broadcasters have the chance to empower young people by giving them media skills and putting their voices on the air. This shows other young people that they too can have a voice and shows the world young people's thoughts about their lives and communities.
According to Abdou Jatta, UNICEF/Speaker Africa Youth Spokesperson for Gambia, noted Inter-generational Dialogue Forum between parents, stakeholders and young people themselves to debate on the theme of this year, "Girls are, boys are, Jatta noted that as girls and boys shift into adulthood and they are are faced with challenges in fitting into gender roles, it is important for young people to see and hear their peers expressing who they are and what being a girl or boy means to them.
Abdou added that ICDB provides a platform to discover youth's opinions, see their perspectives and listen to their stories.  "There is no 'one' answer to what it means to be a girl or boy.  As youth if we see others in different roles, with different dreams, it is an inspiration," he said.
The dialogue forum will attract 250 young people from various schools and children and youth organization.
Kaddijatou Fofana, president of YPM, noted that there is so much about this world that young people need to learn – from history to cultural norms and values. "It is important to tell all these stories in a way that sparks young people's interests and invites them to join in the conversation," she said.
Ms Fofana added: "After 16 successful years, we continue to view ICDB as an innovative way to increase children's participation in the broadcasting industry."
She also said the success of the ICDB hinges not only on the support of broadcasters, but also on the participation of children. "When young people's voices are heard, the benefits are exponential," she noted.
The Minster of Health and Social Welfare, Hon. Fatim Badgie, will serve as the keynote Speaker. Other dignitaries will be Dr Meritxell Relaño, Deputy Rep and Officer-in-Charge of the UNICEF Country Office; Hon. Fatou Mass Jobe Njie,  Minister of Tourism and Culture; Hon. Sheriff Gomez, Minister of Youth and Sports; Mrs Fanta Bai Secka, Director of Social Welfare; Adelaide Sosseh, veteran educationalist; Madam Isha Fofana, Proprietress of Mama Africa Arts Gallery;  Papa Yusufa Njie, Proprietor of UNIQUE Solution; Lamin Manga, Proprietor of UNIQUE FM; Madam Oumou Taal, National  Director of SOS Children's Village; Mr Njundu Drammeh, National Coordinator of Child Protection Alliance; Mrs Manneh, Head Teacher of Marina Junior School; and other dignitaries.
In honour of the 22nd anniversary of the CRC, UNICEF calls for broadcasters around the world to invite young people into the studio and on the air to share their opinions and access their rights to media and expression.
In joining the network of broadcasters celebrating the ICDB in 2011 and Tune in to Kids UNICEF will award the International Children's Day of Broadcasting Award to honour television and radio broadcasters who capture the spirit of the ICDB. 
Background info on YPM Gambia
YOUNG PEOPLE IN THE MEDIA, in acronym YPM Gambia, is a legally registered organization that aims to support and consolidate the efforts of young people working towards social justice, promoting the rights of the Child and peace, a joint project of children and young people.
YPM is a non-political and non-profit-making umbrella organization, formed in early 2006, officially launched by the Secretary of State for Information, Communication and Information Technology and presided over by her Excellency the Vice President Dr Aja Isatou Njie-Saidy as part of activities marking the International Children's Day of Broadcasting on 9 December 2006 at the Sun Beach Hotel in Cape Point, Bakau.
Read Other Articles In Article (Archive)