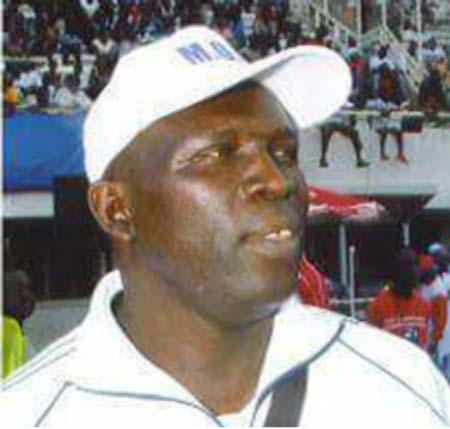 The 2016 Youth and Sport Summer Camp under the auspices of the National Sports Councils, will get underway at the Independence Stadium on Thursday 1 September 2016.

Registration for the camp, which will take place from 1 to 7 September 2016, is underway for a fee of D500.00 (five hundred Dalasi) for children between the ages of 8 and 15 years.
Registration forms can be obtained at the National Sports Council Secretariat during working hours.
Speaking in an interview with The Point, Pa Suwareh Faye, chairman of the national organizing committee, said preparations for the camp are at advanced stage.
Participants will converge at the venue on 31st August, he said, calling on interested individuals to grab their forms, as there are limited spaces.
The camp targets 120 participants (7 from each region with the rest coming from partners such as Childfund (10 participants), Black and White (7 participants), with others coming from stakeholders and other interested individuals), he said.
Mr Faye explained that upon payment of the registration fee, the ministry will be entirely responsible for the accommodation, feeding, security and other needs of the campers.
He said the camp, which began in 2011, is part of the ministry's agenda based on children and youth empowerment, which is important for their continued development.
He said further that they annually plan to stage a national youth summer camp and send the campers on an international camp the following year.
This, he said, could not happen last year due to the Ebola outbreak but noted that they were trying to revise it to ensure last year's campers go for international camp.
The theme for this year's camp is: 'Educating youth and children in the fight against FGM/C, child marriage, open diffraction, enhance peace through youth and culture', he said.
He stated that the sports activities to be carried out during the camp include football, basketball, cricket, volleyball, table tennis, athletics, and wrestling. The educational and skills training programmes will include debate, beauty pageant, and queue.
Faye urged parents to register their children for the camp, saying the camp will have a great impact in their lives as some previous campers are now excelling to another level by becoming procurement officers, law students, playing divisional football while others are in UK academies.
He also said that campers will have the opportunity to visit historical sites they had never seen, and would also be given the opportunity to visit GRTS Radio and TV, and Gambega.
In conclusion, he commended the Ministry of Youth and Sports, particularly the minister, for providing the necessary logistics in ensuring the camp take place.
Read Other Articles In Article (Archive)