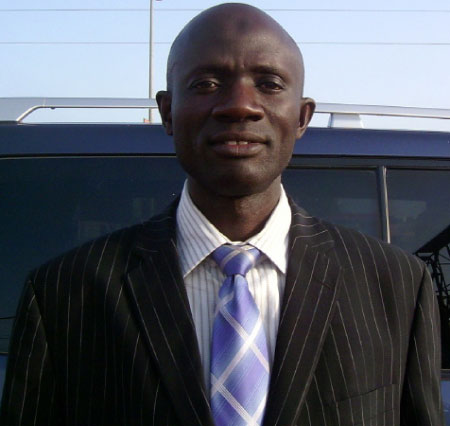 Alieu K. Jammeh, Minister of Youth and Sports on Monday addressed the forty youths that were recently arrested for attempting to travel to Europe illegally.
Minister Jammeh told the youth at Tanji Immigration Post that they should desist from embarking on such dangerous journeys and venture into meaningful activities.
He stated that they are wasting their time and resources in trying to embark on a venture that doesn't worth it.
"The monies you are using could have been invested in something much more meaningful," Mr Jammeh told the youth.
The minister said they will not sit back or give up seeing the youths risk their lives because "they are a huge asset to the country".
"The government will not let you go and kill yourselves," he remarked, adding that it is the ideas, intelligence and skills of the youths that will move the country forward.
The National Youth Service Scheme (NYSS) will never stop giving youths the skills they need to get employment, he remarked, saying the "bad experience in the past" will stop them not from giving loans to the youths to buy tools to venture into serious activities.
He called on the youth to come forward and present their needs "because the government is here for the youth".
He also said they will be embarking on a sensitization campaign very soon with immigration officials and other partners to go to the communities to discuss with the youth issues relating to irregular migration.
"Foreigners will come to the country and make a living for themselves within a short period of time; so why can't Gambians also do so," he said.
The minister asked the youths: "What is stopping youth from sweeping the streets for KMC or BCC to earn a living than risking their lives in the seas or deserts?"
No nation was built in a day; so The Gambia will not be built in a day, he avers, saying the youth should be proud of the contribution they are making to the development of the nation.
Ebrima Mboob, Commissioner of Irregular Migration, who also spoke on behalf of the Director General of Immigration, said irregular migration is not a new thing to them as a department but they will continue their efforts at addressing it together with other partners.
They are trying to establish links regarding the smuggling of migrants through cyber links, agents, companies and other networks to work on documents, he disclosed.
Zakaria Darboe, Officer Commanding Irregular Migration, advised the youth to stay in the country and work for their betterment instead of risking their lives.
Read Other Articles In Article (Archive)