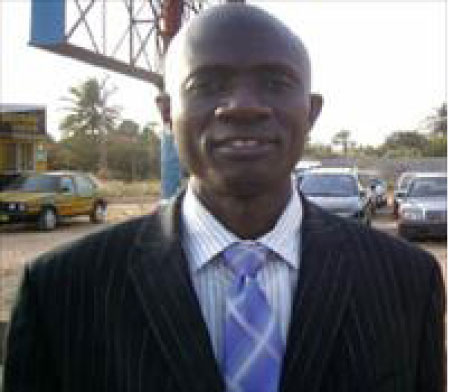 In today's Youth Forum, we bring you the recent speech delivered by Alieu K Jammeh, Minister of Youth and Sports, on the occasion of the peace and sports international forum held in Monaco, France, from 25 to 27 November 2015.
The occasion was graced by high-level personalities in the persons of His Excellency Serene Highness Prince Albert II of Monaco, His Excellency Daniel Ona Ondo, Prime Minister of Gabon, His Excellency Alexander Zhukov, Deputy Prime Minister, Russian Federation, Lord Sebastian Coe, President IAAF, and Her Excellency Aminnata Maiga Keita, First Lady, Republic of Mali, Mr Joel Bouzou, President and Founder, Peace and Sports.
Minister Jammeh, in his speech extended greetings from the Gambian leader and the people of The Gambia, particularly the sporting fraternity, to his brother and friend, His Serene Highness Prince Albert II, the people of the Principality of Monaco and to all participants in the 8th edition of the Peace and Sports International Forum.
"I thank the organisers for the wonderful facilities and support provided for us since our arrival," he said.
"The 8th edition of Peace and Sports International Forum, under the theme: "Endangered Peace: How can Sport Help?" intends to place sports firmly in the middle of finding solutions to the myriad conflictual situations confronting our world and our societies," he told the forum.
"It is, therefore, a great honour and privilege for us to be associated with this initiative. Indeed, sports in general appeals to all peoples of the world, young and old, men and women, all races and has a universal language that can be a powerful tool to promote peace, tolerance and understanding by bringing people together across cultures, religions, tribes and nations.
"It's values of teamwork, fairness, discipline, respect for the opponent and rules of the game are understood all over the world, regardless of what language one speaks, or what race one belongs to, what tradition or culture one holds onto, or what country one lives in.
"With sports, everybody is one and the same, stereotypes are shattered, and the notion of nobody does not exist because sport recognises the value of all and makes us care for all.
"Therefore, yes, sports can find solutions to the problems bedeviling the world currently. Our world is bleeding; the peace is threatened; the future is bleak and we need a future that will be at peace with itself and with us.
"As peace advocates and sports enthusiasts, I challenge us to intensify efforts in addressing the root causes of all these problems. Perhaps, we can spearhead a process to ask the Secretary General of the United Nations to organise a sports event between heads of state and government during the next United Nations General Assembly, as a side event, that can encourage mutual acceptance and tolerance between world leaders.
"At the local and national levels, we need to do more for deprived areas. The well-to-do countries and individuals can help in the provision of facilities, infrastructure, opportunities and programmes for children, youths and adults of less endowed communities and countries."
He pointed out that in The Gambia, for example, we run three annual flagship sports programmes through what we call May Day Mass Sports (which is a one day sports jamboree on May 1st for all categories of employees and employers).
 Sports for Health (which is a three-day sports event for the three arms of government, politicians, local authorities and the private sector); and Youth and Sports Summer Camp (which is for children between the ages of 10-15 drawn from all seven regions of the country, coming together for a week during summer vacations to partake in sports events and social activities).
He underscored that these programmes are contributing to the sustenance of understanding and promotion of love between the different participants, through interaction and knowledge-sharing and at the same time promoting physical exercise as a healthy way of living for the population.
Read Other Articles In Article (Archive)