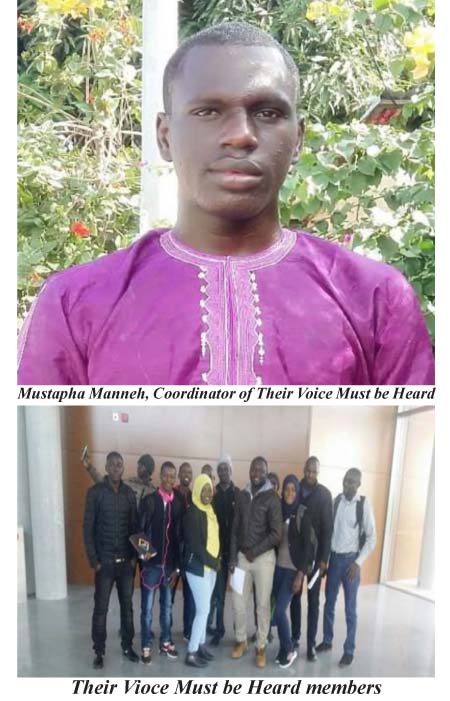 Mustapha Manneh, coordinator of Their Voice Must be Heard, a youth organisation based in Kartong village, in the Kombo South District of the West Coast Region, has challenged the new government under the leadership of President Adama Barrow, to create enough job opportunities for the Gambian youths.

Manneh spoke during an interview with the Youth Forum yesterday.
He revealed that the new government needs to create more job opportunities for the youths in the country, which would drive them from involving in criminal activities.
Manneh stated that if the new government creates more job opportunities, it would also discourage youths in the country from using the 'back way' to Europe in search of greener pastures.
He also challenged the new government to work closely with the youths, with a view to identifying their needs and constraints and on how to meet those needs.
A country cannot develop without the participation of the youths, as youths play a crucial role in the development of any nation in the world, he added.
Manneh tasked Gambian youths to take part in political decision making, and to also run for political office in other to contribute their quota to the development of the country.
''The new government needs to build enough skills training centres to equip youths with skills in many areas, so as to enable them to acquire good jobs to earn a living without involving in any criminal activities,'' Manneh pointed out.
Manneh further urged the new government to respect human rights, good governance and transparency.
Manneh pointed that the new government needs to also respect the will of Gambian youths, as well as work closely with the youths so as to know their needs and find solutions to those needs.
He lamented that youths were neglected in the last twenty-two years, and expressed optimism that the new government would certainly give more attention to youths for their well-being.
Their Voice Must be Heard, a youth organization, was formed to support youths in various sectors, including in education and health, among others.
The organisation embarks on massive sensitisation activities for youths on the dangers of using the 'back way' to Europe.
Read Other Articles In Article (Archive)