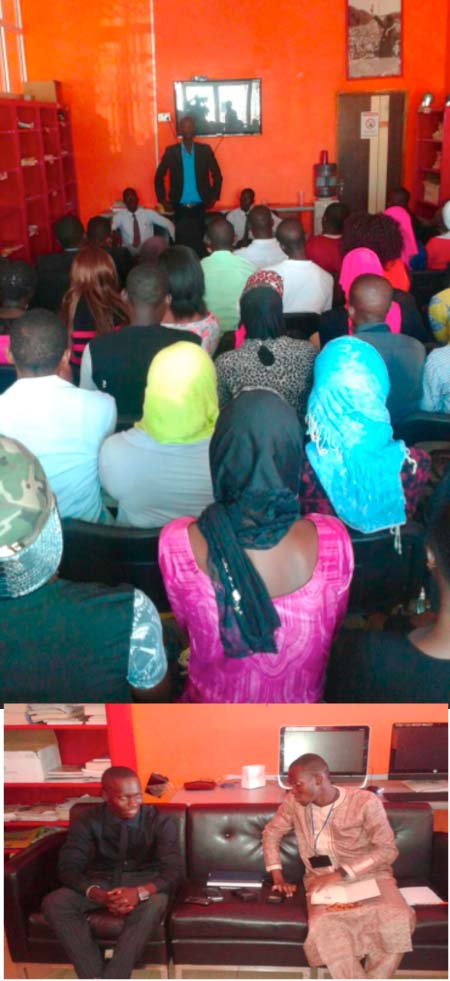 The Legacy Gambia, a youth-led non-governmental organization, over the weekend rolled out the maiden edition of 'The Mainstream', a public debate seeking to avail young people a platform to constructively and professionally debate on socio-economic issues.

The official launching held on 16 July 2016, at the American Corner in Bundung, drew participants from the Gambia College, University of The Gambia and students from various schools and institution in the Kanifing Municipality, Banjul and West Coast Region.
Speaking at the ceremony, Saikou Suwareh Jabai, executive director of The Legacy, said the idea is to provide an educational forum where young people from all walks of life could share opinions and knowledge on a range of issues around them thereby paving the way for positive social change.
Jabai outlined that 'The Mainstream' is to be held at least monthly and therefore calls on the participation and support of the public in ensuring the longevity of the programme.
He said 'The Mainstream' promises to create a great platform for social cohesion, learning and sharing of divergent views and opinions and widening horizons of young people on specific local and global issues.
The Program Manager, Muhammed Lamin Dibba, in his address, said The Legacy aims at working with young people in enhancing their development to help them succeed in their respective dreams and walks of life.
''We provide the right instruction, equipment and facilities for young people to enhance their abilities, artistic talents, adventure skills and their development at large,'' he said.
Dibba stated that the concept was born out of their passion and strong desire to complement the Gambia government's efforts in ensuring that young people attain their full potentials to be productive assets for national development.
In the first public debate staged, four participants took rounds to face-off on two most globally trending topics.
Omar Dibba and Omar 'Champion' Cham squared off on how ''African countries should exit the International Criminal Court (ICC)'' and in the second showdown, Omar Malmo Sambou went head-to-head with Sheikh Omar Sillah on ''Barrack Obama has failed Africa''.
The quartet exhibited some great eloquence and incredible oratory skills cementing their arguments and leaving the audience to judge for themselves.
The audience was accorded the opportunity to contribute to the debate, while some took turns to commend the organizers for initiating the programme.
Read Other Articles In Article (Archive)