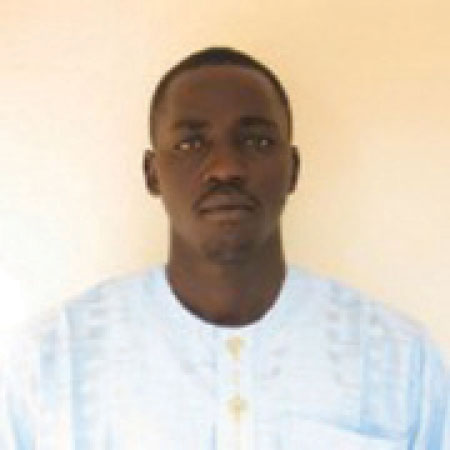 The special criminal court division of the High Court in Banjul Wednesday acquitted and discharged Alhagie Jobe, deputy editor-in-chief of the Daily Observer newspaper, and one Mbye Bittaye, of all the charges preferred against them by the state.
Jobe was arrested on 7 February 2013, and had remain in state custody since then.
Alhagie Jobe was arraigned on a five-count charge of making an act with seditious intention, seditious publication, possession of seditious publication, giving false information to a public servant, and recklessness and negligence.
Mbye Bittaye was arraigned on a single count of making preparations to do an act with seditious intention.
Justice Emmanuel Ahmadi in delivering judgment recalled that the accused persons were arraigned on 13 March 2013, and both denied the charges.
The prosecution called four witnesses and tendered exhibits; the first accused opened his defence and called witnesses; the 2nd accused testified as a lone witness.
At the closure of the prosecution's case, a no-case-to answer submission was filed by the defence, which was overruled by the trial judge at the time, on the grounds that there was a prima facie case against the accused persons.
Justice Amadi further stated that in any criminal trial, the burden of proof lies on the prosecution.
He said the authorship of the alleged document was inconclusive, and the prosecution did not prove who authored the said article, or produced it.
This crucial fact was not proven, as required by the law, even though the document was recovered from him at the time of his (Jobe's) arrest, he added.
The trial judge however noted that the story of major Lamin Touray "was unfounded and irresponsible."
Thus, he acquitted and discharged the first accused person on the first three counts.
Justice Amadi went on to deal with the charge of false information.
He described the charge as "vague and not specific"; moreover, there was no evidence of consequence on the accusation of false information; no evidence on record to prove the essential elements of the false information charge.
On the charge of reckless driving, it was the judge's opinion that it was the arresting officers who made the first accused to swerve.
Justice Amadi held that the prosecution had failed to prove their case against the accused persons, and he acquitted and discharged both accused persons.
Read Other Articles In Article (Archive)