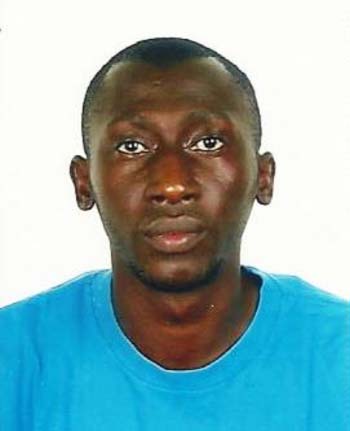 Hello esteemed readers, and a warm welcome to this week's edition, in which we would bring you the recent re-electing of Lamin Marong as the chairperson of Kanifing Municipality Youth Council (KMYC).
Lamin Marong, the incumbent chairperson of the Kanifing Municipality was re-elected as the new chairperson by the young people of the municipality on Saturday, 23 May 2015.
The re-election came after his first term of two years elapsed.
Kawsu Badjie, former chairperson of the Jeshwang constituency, challenged him.
This is Marong's second and last term in office as chairperson.
He told delegates that the issue and development of young people within KM is their major concern as a committee responsible for young people.
Marong continued: "I must confess to you that the election was most successful and a groundbreaking milestone and achievement for children and youth leaders.
He said the development of the youth of KM is the development of the entire nation, as KM is a residence of many young people of the country.
"For the past years, me and my committee worked very hard with the authorities within the municipality in making sure that the development of young people is considered as the number one priority," he said.
"During our tenure in office, we worked very hard in serving the interest of the young people of the area. We also facilitated so many training programmes and represented you well at all levels of development."
Landing B. Sanneh, general manager of National Enterprise Development Initiative (NEDI), said the day was very important in the dispensation of youth and development work in the municipality.
He said KM is one of the municipalities which is very key when it comes to youth and development work in the country, bearing in mind that a great chunk of the population of young people in the country are residents of KM.
"The number that is seated here is not the total number of young people of KM, but indeed you are representatives of the young people of KM, so your actions in this congress are very important; because you do not represent yourselves here, but you represent a cross section of our young people of KM," Mr Sanneh said.
He, therefore, challenged them to represent them well in the best interest of the young people and KM.
It was through good leadership and cooperation from the young people of KM that they were able to achieve what they achieved, during the 2014 National Youth Conference and Festival (NAYCONF), he said.
This is phenomenal in development work as far as young people are concerned that they are able to achieve that far, but people should not be that much surprised, because the opportunities in KM are overwhelming compared to other regions in the country, he said.
"We must set examples for others to see and follow, by this; as young people we must try to manifest to show to the rest of the community that we are indeed responsible enough to take affairs of our own destiny," he said.
Youths must convince other stakeholders that they, as young people, are responsible enough to select their leadership, and be able to manage themselves well and effectively, he added.
"The young people of this country are a force to reckon with. We know our young people, we know you because we work with you so we have every trust in you that you are a force to reckon with," he continued.
"We at the ministry are very most particular and, indeed, interested in trying to push the agenda for youth development in this country, and the government has already set the stage by providing the environment and the platform for us to exercise those rights and responsibilities that are envisaged in our policies and programmes."
Also speaking was Lamin Darboe, executive director of National Youth Council, who said the congress was sanctioned by the National Youth Council Act, which states that: "the youth committees of the NYC will go to congress every two years" and not only every two years, but people who are serving this committee would have a "term limit of two terms."
"This is definitely a provision that we as young people of this country cherish and will always endeavour to practise," he said.
"This is a democratic process that the young people of KM are following, by coming to elect people who would represent them and serve their interest as young people."
He noted that democracy is not only by election, and people must vote based on people they think could serve them and their interest as young people.
"We are quite aware of the challenges affecting young people in The Gambia, and some of these include some stakeholders who are doing their activities without young people; drugs and alcohol abuse among young people, as well as irregular migration," he said.
He added: "Let us all talk to our brothers and sisters. We as young people are not against young people's movement or migrating, but the loss of life of one Gambian is definitely devastating, much more the loss of lives of many Gambians.
"People are dying on a daily basis in the Mediterranean Sea. This as far as we are concerned is a responsibility we must all shoulder. Let us reach to our colleagues, brothers, families, parents and convince our brothers to stay instead of taking on the risky journey."
He challenged all delegates to take the issue out of the congress hall to go on sensitization to convince their brothers to stay at home. 
Read Other Articles In Article (Archive)