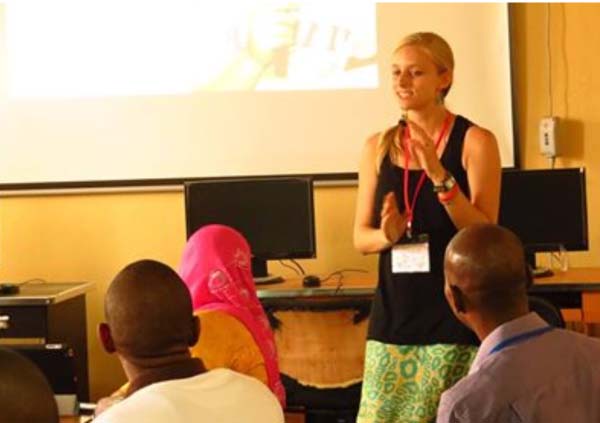 Side-by-Side Organisation, a non-political youth organisation, in collaboration with Washington-based EDGE Institute, is to stage a six-day educational conference for teachers and students from across The Gambia.
The forum, dubbed 'International Education Summit', is to take place from 5 to 10 June.It will feature three days of academic and practical skills training with secondary school students followed by another three days of intensive teacher training.
Sixty secondary school students from throughout The Gambia have been selected to participate in the summit.
Organisers said the programme will promote skills-based instruction to improve language learning strategies and global understanding and cultural engagement.
They said the programme includes a variety of clubs that enable the students to develop and use practical skills to "tell their story" and also translate into real-world occupations.
Mr Hatab Fadera, national coordinator of SBSO, said: "Gambian students and teachers are the direct beneficiaries of this important education intervention.
"Since our formation a decade ago, we have prioritised education because we firmly believe that it is the basis for everything; that knowledge is a changer and a powerful tool to transform the world."
Kylie Barker, founder and educational director of EDGE Institute, said the summit would endeavour to leave the students with the skills they need to grow as independent learners who are able to function in the increasingly interconnected world.
"We want to give them the tools to engage the world and to do it by telling their own stories," Mr Barker.
The six-day training will include workshops and panels discussions on emerging trends in language teaching, technology in education, and addressing global issues in the classroom.
The EDGE team of educators with experience teaching and living on five continents will partner with Gambian teachers to deliver the trainings.
EDGE Institute is a Washington, D.C.-based organisation passionate about education for global engagement.
As part of its mission to provide and promote excellence in global education, EDGE Institute's TARGET trips (Teaching and Research for Global Engagement and Transformation) make strategic investments to support the educational opportunities in developing countries.
Side-by-Side Organisation is a Gambia-based youth organisation which marked its 10th Anniversary on 4 March 2015.
Since establishment, the organisation has been engaging in community services and empowerment of people, especially through education.
The vision of the organisation is to ensure a healthy society for all and to facilitate the total protection of the natural environment for sustainable utility as well as building people's capacities and consciousness to contribute to their own development, that of their communities and the nation as a whole.
Read Other Articles In Article (Archive)