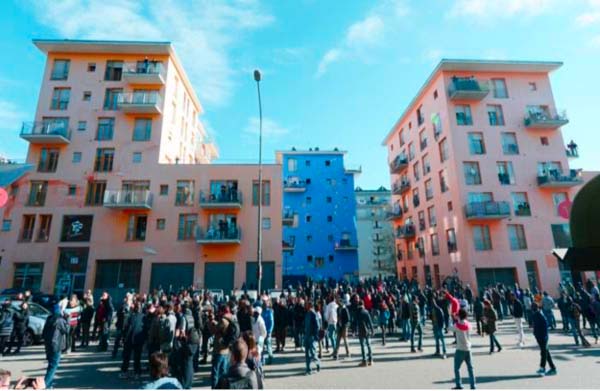 At least one hundred and twenty-one Gambian youths, all men, are to be evicted from the Italian city of Torino after the city council passed an order that all African refugees occupying the city illegally be evicted.
The Gambians are among more than a thousand African refugees said to have been occupying the city illegally for about seven years.
Many of those who are facing eviction have earlier on applied to be granted refugee status in Italy, but were rejected.
Even those who were granted, just like those denied, have no better places to live than the places they were just evicted from.
The local council of the city of Torino, commonly known as the "Consiglio di comunale", has concluded last month that these people be ejected.
This is the third and, according to the council, the final attempt to evict the immigrants.
Mamadi Kanteh, who claimed to be the leader of his Gambian family, said that since the local government had taken its final decision on ejecting them, they would continue to resist until the last minute.
"We do not have any other place to live," he said. "Many of us are without documents and jobs; so for the government of Italy to evict us from here without considering our situation is unfair."
Kanteh said that since they are in Italy, the Italian government should at least "on moral grounds" grant them quality habitation without discrimination.
He lamented that they have been living in constant fear of being ejected anytime, and this had always made them sleepless.
The local government of Torino claimed they wanted to turn the area the African refugees are living into university offices, after "the people have finally gone".
The council for now had not provided any other place where the immigrants could relocate, he said.
Our correspondent in Italy said many Italian newspapers reported that Italians living in the same area with the African immigrants, have complained on many occasions that the immigrants were engaged in illegal activities like drug trafficking and prostitution.
The Africans, including Gambians, living in this area pay for nothing but food to sustain themselves, which is deemed unprofitable to the host country.
For now, according to our correspondent, the situation of Gambians facing eviction in Italy is a matter of wait-and-see.
Read Other Articles In Article (Archive)