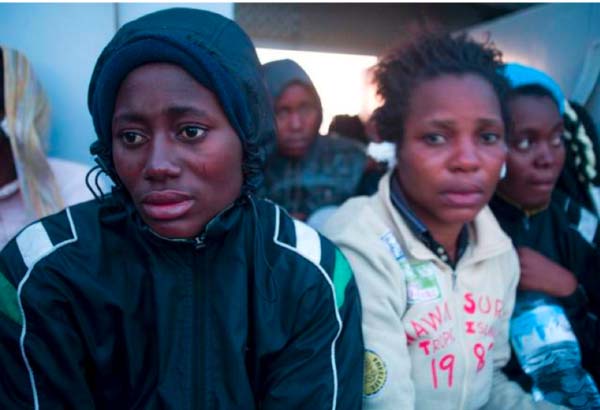 Migration is a way for Africans to improve their lives, but most often those who seek for greener pastures are faced with significant barriers, particularly across borders, according to the 2009 Human Development Report launched recently.
The report, dubbed Overcoming barriers: Human mobility and development, finds that many restrictions and inequalities prevent Africans from moving.
Restrictions imposed by the limited opportunities of the low-skilled to move across borders mean that money transfers, or remittances do not tend to flow directly to the poorest families, nor to the poorest countries.
This, according to the report, is the latest publication in a series of global Human Development Reports, which aim to frame debate on some of the most pressing challenges facing humanity from climate change to human rights perspective.
It is an independent report commissioned by the United Nations Development Programme.
"Migration has a long tradition in Africa centuries ago," says the report's. "But paradoxically, only 3 per cent of Africans live outside their country of birth, much lower than other regions. Despite perceptions on migration, only 1 per cent of Africans live in Europe," the report outlines.
"Internal migration in Africa remains the most common form of movement. Many countries have experienced rapid urban growth, due to migration from rural areas to major cities. Such movement can provide opportunities and economic benefits, but also pose major challenges. While people may be attracted by better opportunities in cities, local services and amenities may become strained.
This can be seen in cities, such as Lagos and Nairobi, South Africa, just to mention few where local authorities may be ill-prepared for population growth and face severe institutional and financial constraints, the report stated.
Those forced to move because of conflict or natural disasters have also suffered severe hardship. Africa has experienced more than its fair share of conflict, with about 13 to 15 per cent of cross border movement on the continent. One person forced to move is too many, and the report urges fair treatment and the assurance of rights to those displaced by insecurity.
Overcoming barriers also finds that migrants are significantly constrained by the lack of resources to move and prohibitive entry policies. Transaction costs or "paper walls" often limit the ability of Africans to migrate. For instance, checkpoints on local roads, where bribes are levied, are commonplace in many parts of Africa.
As one of the principal regional destinations for migrants, South Africa faces many challenges connected to migration. For example, many migrant children do not have access to education. Also migrants, who do not have legal permits and are in dire need of treatment, are unable to access anti retroviral (ARV) drugs against AIDS and other vital medicines,.
However, in many countries including The Gambia, efforts are underway to regularize African migrants, who are the largest group of migrants to the country, beginning with a temporary residence permit that grants them access to healthcare and education and the right to stay and work for at least 90 days, or more.
Overcoming barriers argues that Africa can become a major source of labour for aging rich countries. Therefore, opening more legal channels and reducing costs related to migration is likely to bring mutual human development benefits for source and destination countries.
Countries of origin already benefited from emigration in many ways, especially through remittances. In total, remittance flows are more than four times higher than official development aid. Besides remittances, migrant families may benefit in other ways, such as reductions in fertility, higher school enrollment rates and the empowerment of women.
The report observes that the exodus of highly skilled workers, such as doctors, nurses and teachers or 'brain drain' is a major concern. The emigration rate of doctors is more than 40 per cent in most African countries like Cape Verde, Congo, Eritrea, Togo and The Gambia. 
Read Other Articles In Article (Archive)