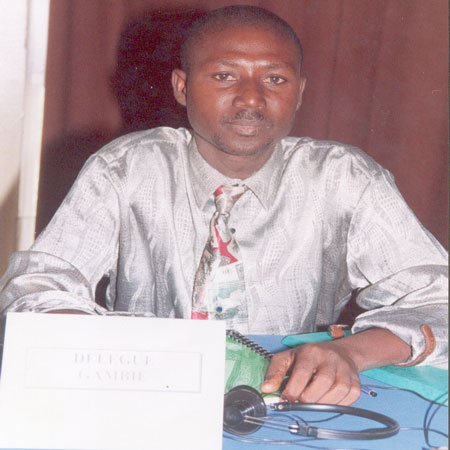 As part of strengthening the operation of volleyball in the country, The Gambia Volleyball Association is getting set for the election of a new executive in its annual congress slated for February 21st at the Independence Stadium in Bakau.
Musa Cassa Taal, President of The Gambia Volleyball Association, speaking to Pointsports, pointed out that it has been four years since his executive was elected to office and the February 21st congress, which was suppose to be in March, is meant to restructure the association to its fullest capacity.
"We intend to have a standard executive consisting of 13 members. So we are not only calling for more female participation but for them to take up positions as well," he explained.
He pointed out that only registered clubs will participate in the congress citing Betterness, UTG, Interior male and female categories and Jeshwang as the only teams mandated to send in their two representatives during the congress.
The positions open for election include; president, 1st and 2nd vice-presidents, secretary general and assistant, treasurer, auditor and other members.
Meanwhile, the volleyball boss has also announced the association's plan to stage a presentation ceremony to award certificates and prizes to the 2008 league champions, Jeshwang.
He said the ceremony will be held   on 17th February 2009 at the Manneh Sillah Memorial were an exhibition match will be played between League champions Jeshwang and Interior the runners up.
Part of the new executive's plans will be to run the 2009 national volleyball league which is slated to take place immediately after the congress.
Read Other Articles In Article (Archive)