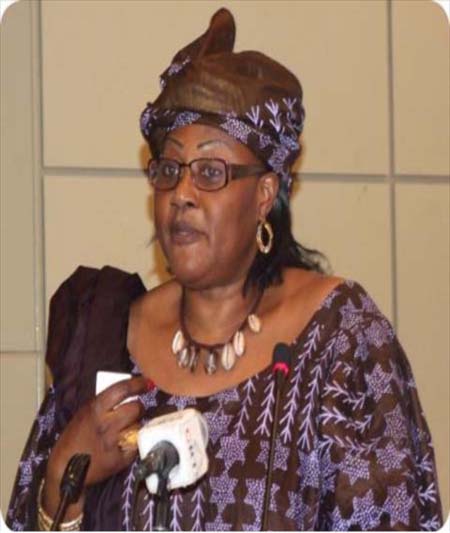 The permanent secretary, Ministry of Youth and Sports, Nancy Nyang, has said youth constitute over 60% of the population thus have a very important part to play in The Gambia's democratic process.
The youth and sports ministry as the authority responsible for youth matters, believes that stimulating youth participation in local governance would not only ensure policies are reflective of their societal needs but that youth participation in governance would also be valuable in affording communities the opportunity to articulate and define reform priorities.
PS Nyang raised this issue whilst speaking at the opening of a three-day training of 40 national youth parliamentarians organised by the National Youth Parliament (NYP) The Gambia on Friday at the President International Award Scheme (PIA) in Bakau.
The training was meant to equip the youth with the requisite skills and techniques to facilitate the creation of platforms where the people and their elected officials would engage on discussions geared towards the development of their various communities and the nation as a whole.
She disclosed that as per latest census, the youth constitute over 60% of the population and are between a tentative age-bracket of 13 and 35.
It was therefore very timely to undergo the training programme, she added. "They are shaping social and economic realities, challenging norms and values and building the foundation of the world's future," PS Nyang said.
She further said governments and the international community are increasingly conscious of the importance of providing the resources, opportunities and enabling environment, for all young people to reach their full potential as individuals and citizens.
She said the policies to decentralize activities have been topmost on government's agenda of national development since the advent of the second republic of The Gambia two decades ago.
The quality of government services in the rural areas stood out, and continued to stand out, she said.
According to PS Nyang, government has laid strong emphasis on youth participation in national development by encouraging the youth, and even cajoling them to effectively take part in local governance activities.
"This is manifested in the many young councillors', as well as nominated members to the National Assembly, commitment and unwavering adherence to the core values enshrined in the ministry's strategic development plan," she added.
PS Nyang was convinced that the training would empower youth parliamentarians to not only reduce but to also eradicate negative attitudes and youth ineffective participation in national development.
Read Other Articles In Article (Archive)