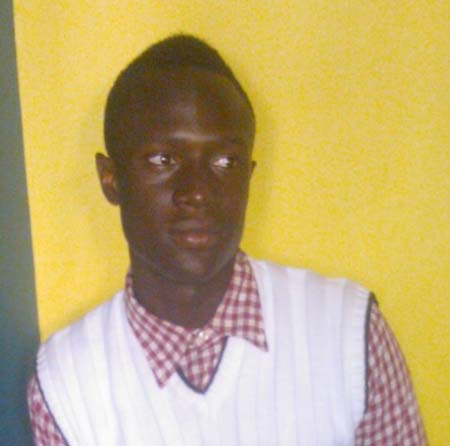 Your Change for a Change (YCFaC), a non-profit organisation, is to stage a health fair in Basse on 14 February 2016 on the theme 'Health for All'.
Andrew Gibba, information officer of YCFaC, said the health fair dubbed 'Mind, Body, and Spirit Health Fair' will be an educational and interactive daylong event.
The purpose of the event is to educate Gambians on how to take charge of their health, be it fitness, healthy eating, preventive care, or other lifestyle changes.
Mr Gibba said the goal of the fair is to represent the combined effort of medical science, traditional medicine, and government and non-government agencies in making the World Health Organization goal of 'Health for All' a reality in The Gambia.
He explained that during the health fair, all dimensions of healthy life style will be presented in a harmonised manner.
It is expected that at the event, several vendors and exhibitors will be at hand to educate people on all aspects of health, wellness, fitness, and lifestyle improvement.
Also, renowned speakers are expected to do discussions on stress management and depression, nutrition, physical education, medical health, medical insurance, mental health, traditional medicine, and communicable and non-communicable diseases.
YCFaC information officer said at the venue of the health fair, free blood pressure test, hearing test, diabetes screening, lung capacity screening, BMI screening will be offered.There will be entertainment as well.
YCFaC, founded in April 2011, is a resource for under-privileged children and expecting mothers.
The mission of the organisation is to make available quality and responsive disease management incentives within communities through participation and contribution of culturally responsible groups and individuals.
Officials of the organisation said YCFaC is committed to delivering respectful, compassionate, quality preventive services and access to medical assistance for the under-privileged.
YCFaC's goal is to thwart the dangers of preventive yet deadly controllable health issues affecting expecting mothers and children by providing them with medical or health incentives, preventative services and health education.
YCFaC envisioned that expecting mothers and under-privileged children throughout the world shall one day not die to curable and manageable diseases affecting them today.
Officials of the organisation said they will strive to achieve this vision by soliciting contributions from philanthropists who seek to assist such charitable causes.
Read Other Articles In Article (Archive)