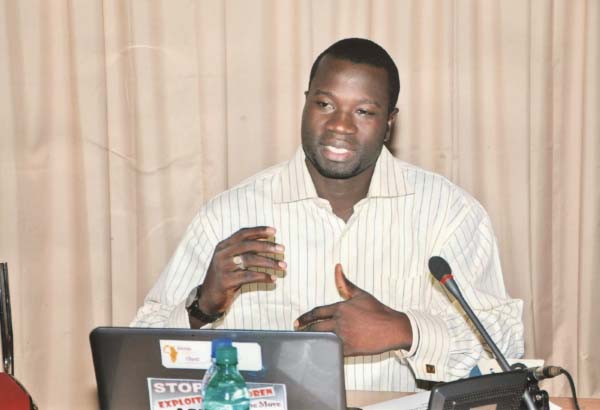 Young People in the Media (YMP) Sunday commemorated the International Children's Day of Broadcasting (ICDB).
The ceremony, held at Unique FM radio station in Fajara, was staged in collaboration with UNICEF, Child Fund and Unique FM.
The daylong event, on the theme 'Children, the invisible force at the forefront', attracted lots of children and young people including those from special needs schools as well as stakeholders on child protection.
The commemoration provided a platform for young people to showcase their talents through drama, poetry, dancing, debate, singing, jokes, spellings bee, among others.
Also as part of the commemoration, the children were exposed to production and presentation of radio programmes.
Speaking on the occasion, Bakary Badjie, board member of YPM, said children have a significant role in shaping a brighter future for any country.
He said despite being young, children should be placed in the forefront of development agenda so they can be prepared for the future.
According to Mr Badjie, in The Gambia, children face different kinds of exploitation including physical, sexual and emotional abuses.
"Lots of problems continue to affect the lives of children in The Gambia and elsewhere in the world.Children are used as child soldiers and wives in senseless adult conflicts, depriving them of their livelihood, education, smooth and uninterrupted growth and development and the right to enjoy their childhood." he said."We must labour to find solutions to these problems."
The YPM board member commended The Gambia government for putting in place the legal framework and environment conducive for children.
However, he said the challenge now is providing the human, material and financial resources for children in the country to thrive.
Eric Samuel Ketter, president of YPM, said ICDB provides a platform to discover children's opinions, see their perspectives and listen to their stories.
He said children are often sidelined especially when it comes to decision making on issues affecting them directly or indirectly.
Ketter said:"People ignore the simple fact that though invisible, though sidelined, children are still at the forefront and most importantly they are still necessary for almost all families, national and international development."
The International Children's Day of Broadcasting is one of UNICEF's most successful advocacy initiatives.
On this day, UNICEF supports some of the world's most powerful and influential broadcasting organisations and broadcasters from all over the world to allow children space in their media outlets.
Read Other Articles In Article (Archive)