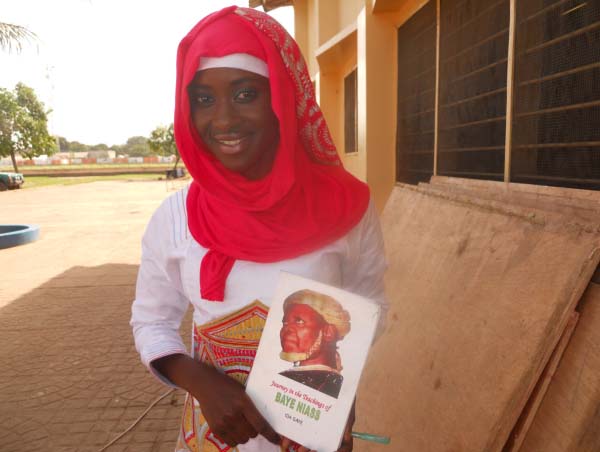 Ida Gaye, a young Gambian living in The Gambia, on Saturday launched a book she authored and called "Journey in the teachings of Baye Niass".
The launching took place at the B.O. Semega Janneh Hall opposite Buffer Zone in Tallinding.
Sheikh Ibrahim "Baye" Niass is a 20th century scholar who lived between 1900 and 1975. He is said to be founding father of the Ibrahimiyyah sect of the Tijani order, and one of the most prominent Islamic leaders in the Senegambian region.
He has had a huge impact on Islam in the region and has inspired many including Ida who decided to shed light on his teachings in her book.
"There have been many Islamic leaders in the Senegambian region who have left a big footprint on our beloved religion Islam, and I decided to choose among them Sheikh Ibrahim Niass and in this book I reveal his moral lessons, his teachings, dealings and interactions which I believe will benefit every Muslim in the diaspora," said Ida Gaye in an exclusive interview with The Point.
"Baye Niass has no equal in the adherence to the Sharia and the Sunnah of the Prophet (pbuh), therefore making his teachings second to none, that's why I decided to write this book and call it "Journey in the Teachings of Baye Niass," Ida said.
The event was graced by the family and friends of Ida Gaye as well as book enthusiasts who came in droves to purchase the religious book.
'Journey in the teachings of Baye Niass' can be purchased at the Fulladu Publishing House in Kanifing.
Read Other Articles In Article (Archive)