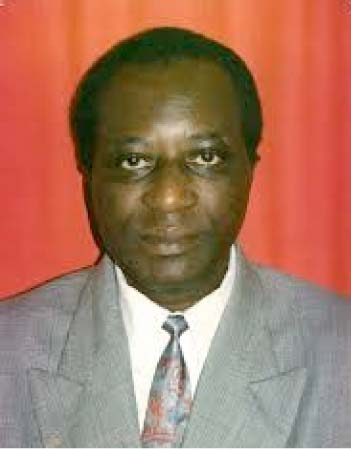 Observations on 1st Draft of the Constitutional Review Commission (By Charles Sarr-Thomas)

1) The Term 'Secular' omitted from the 1st Draft:
a) Possible reasons:
I. By keeping the term 'Secular', the expression 'Shari'ah Law' may have to be expunged as the two concepts are inconsistent or even mutually exclusive given a strict interpretation of 'secular' or 'secularity?
II. By having 'Shari'ah' Law' there could be need for the same reason to have the term 'secular' expunged which is the option selected in this draft.
It is a question of semantics and of choice whose ostensible objective one could say, may be to give Shari'ah greater prominence (justifiable or not) in a Constitution that manifestly avows religious freedom and equality.
This bid to retain 'shari'ah' and expunge 'secular' makes it all the more important to now stop and ask some pertinent questions
b) Is the inclusion and emphasis of 'shari'ah law' in an all-inclusive constitutional document not inconsistent with fundamental rights and freedoms of all Gambians as specifically provided for in Chapter Vl, Part l, Section 30(1) (2) (3); and the specific rights under Part ll, Section 67 (2) (a)?
c) Does the inclusion not also give a right to other religious denominations present in The Gambia to advance their own personal laws; and how would the Constitution cope with all these?
d) When we say 'Shari'ah law' which variety of it does the document envisage: the one accepted by the Sunni or the Shiite; or by the Ahmadiyya Jamat; or of Maliki or other schools of thought? It is important for all Gambians to be able to know this as the constitution belongs to all Gambians (S. 30 (3) (a). An interpretation in the Interpretation Section (S.312) would be instructive in this regard.
e) If the Gambia is declared to be a multi-cultural, multi-religion State etc., why constitutionalize the religious rules and practice, of only one particular religion?
f) Shari'ah law can be practised without it being stated in the constitution; can this not instead be enabled by Act of the National Assembly? For example the National Assembly could be given power in the Constitution to legislate for the practice of religious personal laws without mentioning any particular religion. This would ensure that no one religion seems to be given prominence or preference over others; and furthermore this would provide an opportunity for other religions to have their personal laws constitutionalized if they so wish.
g) Section 9 (e) by its application, makes Shari'ah binding on other religions by making it applicable to: "Members of the communities to which it applies". It is factual that there is hardly any community in The Gambia that does not have a mixture of people of different religions. Why should non-shari'ah practitioners be subjected to alien religious laws without their consent? (may be that section, would read better as 'members of the religious communities to which it applies' or 'Muslim members of the communities to which it applies').
Having said this, it is proposed:
a) That the constitution empowers the National Assembly to legislate for the practice of religious personal laws without specifying or mentioning any religion in particular.
b) That the term 'Secular' be maintained in the new Constitution: in either Section 1 as in the current constitution, or in the preamble. Provision could then be made for its definition or interpretation in the Interpretation Section (S. 312)
2) SHARI'AH HIGH COURT
The introduction of a Shari'ah High Court to supervise Shari'ah Courts (Section187) represents an improvement over the existing appellate System wherein appeals have been made to stop at the level of the Cadi Appeals Panel (See Court of Appeal judgment in Salimatou Jobarteh V Curator of Intestate Estates)
The proposed new High Court would help to remove the deadlock re:
I. The appellate jurisdictions of the Supreme Court (S. 178) and the Court of Appeal (S. 181) on Shari'ah Matters; and
II. The Supreme Court as the final court of appeal for The Gambia S. 175 (1) (a)
However it must also be borne in mind that the existing High Court already has original jurisdiction to hear and determine 'all civil and criminal proceedings' an exercise that renders the proposed Shari'ah High Court a duplication in mandate.
In the circumstances, it would be advisable to maintain instead the existing Cadi Court with appeals going up to the Supreme Court.
3) GENDER BALANCE AND FAIR REPRESENTATION OF MARGINALIZED GROUPS
S.66 may be recast to provide fair representation to marginalized 'and minority groups including religious minorities'
S.151 (2) (b) National Assembly Shall Not Pass a Bill to establish a religion as a State religion does not do much to assuage concerns regarding religious prominence.
One is concerned more about what guarantees and protection there are against religious influences or prejudices that otherwise could undermine the presumed non-discriminatory status of the Gambian State. One such aspect is the multiple reference to, and applicability of, Shari'ah in different parts of the document. This is the important concern, not necessarily the naming of The Gambia as an Islamic State, or a Christian State or whatever State. In fact the legislative restriction on the National Assembly is not new as same is in 1997 Constitution under Section 100 (2) (b). What is important is removal of all discriminatory or preferential provisions from the new document, the application of Shari'ah to virtually all, and on behalf of all Gambian citizens, being one of them.
[NOTE: THESE ARE MY OWN PERSONAL VIEWS WHICH I THINK I HAVE A RIGHT TO EXPRESS AND IN FACT WHAT I AND WE ALL, HAVE BEEN ENCOURAGED BY THE CRC TO DO. OTHERS ARE FREE TO GIVE THEIR VIEWS SURELY].
Read Other Articles In Article (Archive)