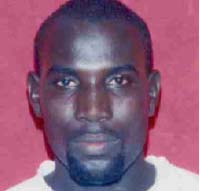 Youth Ambassadors of Peace-The Gambia (YAP) with their Senegalese counterparts recently wind up a day's sensitization exercise on the ECOWAS protocol on the free movement of goods and services within the sub-region.
The forum was attended by security officers from the immigration, police, customs services, as well as representatives of the transport control association, and was aimed at raising awareness for adequate and effective implementation of the provisions of the ECOWAS protocol on free movement.
It further sought to address the negative impact of harassment at the borders, and the involvement of the populace in the process of regional integration in West Africa.
Speaking to this reporter in an interview, Abdou F.B Boye, programme coordinator (Peace Education and Advocacy) at YAP revealed that they started their campaign at Farafenni, and later joined their Senegalese counterparts in Poste Keur Ayib.
 "We spoke to commuters and authorities from both sides, including the general public, on the ECOWAS protocol on free movement of goods and services," he said.
According to him, the project was funded by the European Union (EU) with support from Concern Universal, and started in The Gambia sometime in June 2011.
It also includes Senegal and Mauritania, with support from various organizations in those countries.
"Prior to this intervention, YAP had organized similar forums in three communities in the country, including Barra, Amdalai, and Kerr Pateh," said Mr Boye.
He added that the ECOWAS protocol was ratified by the heads of state, and that it was their responsibility to complement the government's efforts.
Mr Boye said that concerns were raised during the campaign, in both The Gambia and Senegal.
 "Most commuters admitted not knowing the ECOWAS protocol on free movement of goods and services, among others," he stated.
He also said that the authorities feel that commuters also see them as a problem, and not partners in development.
Mr Boye called for more capacity building so as to sensitize all stakeholders on the ECOWAS protocol, and on relevant documents such as a passport, laissez –passer, vaccination card, as well as on the ECOWAS member states passport.
 "We were able to institute a monitoring team to see how the project will be implemented," he said.
Read Other Articles In Article (Archive)