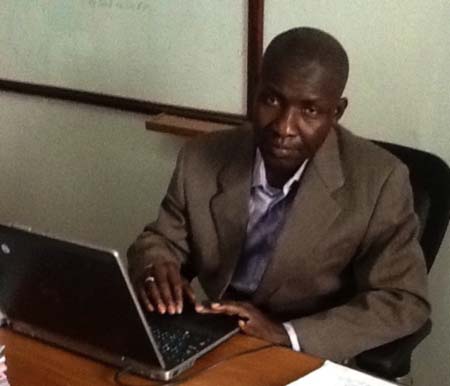 Amadou Camara, conservation director World Wide For Nature (WWF-WAMPO) office in Senegal has said WWF-WAMPO established cooperative credit unions in Cayar and Popenguine, to reduce pressure on the fisheries resources, promote economic diversification and encourage alternative environmentally-friendly activities.
According to Mr Camara, the ultimate objective is to help actors in Cayar and Popenguine articulate conservation strategies and activities linked to effective and sustainable poverty reduction.
"The steady growth of fisheries in Senegal underscores the importance of the sector for both the national economy and food security; although there have been constraints with numerous challenges, including a decline in fisheries stocks, loss of key habitats, coastal pollution and continued over-exploitation," he said.
He noted that due to these factors fishermen and their families are actively seeking to improve fisheries management, and seek new ways to expand and promote economic diversification.
Highlighting some of the achievements realized, Camara revealed that between 2005 and 2006 Cayar Credit Union membership rose from 528 to 721, and the following activities were funded under it fishing, trading, market gardening, fish wholesale trading and fish processing.
For Popenguine, between 2006 and 2007, it rose from 394 to 500 members and under this union the activities included producing souvenirs made out of recycled newspapers ad wrappings, agriculture, fisheries and fish processing.
According to him, the increased membership is indication of the level of trust placed in these micro-finance schemes.
He said some of the future plans include establishing a network of fisheries-oriented credit unions, setting up a branch in Somone, develop multi-year business plans which are designed in a participatory manner, and to regularly evaluated.
Also decreasing interest rate for loans for people who are particularly in conservation, promote good governance through transparency, equity active communication programme, using part of the profits for marine protected areas and promote partnership among all the credit unions.
Diene NDIAYE, consultant in charge of the programme, the Go-WAMER project, stated that West African Marine Eco-Region has a 3700 long coastline with one of the riches fishing areas in the world, due to the ocean's upwelling and inputs from rivers and estuaries that enrich the waters of the region.
This huge fishery resource reservoir combined with poor agriculture performance has attracted 60 per cent of the population towards the coast.
The coastal and marine resources play a vital role in food security in almost all countries except Mauritania, and fish is the primary source of animal protein.
According to him, currently WWF is implementing a project on governance, policy management of marine and coastal resources, poverty reduction and food security in the ecoregion WAMER.
The project has a lifespan of four years with a funding of Euro 10.5m from the EU and UNDP and the intervention is in Cape Verde, The Gambia, Guinea Conakry, Guinea- Bissau, Mauritania, Sierra Leone and Senegal.
"The principal objective is to improve governance and promote adoption of best practices for sustainable use of marine and coastal resources in WAMER, thus contribute to poverty reduction and realization of food security", NDIAYE added.
Read Other Articles In Article (Archive)