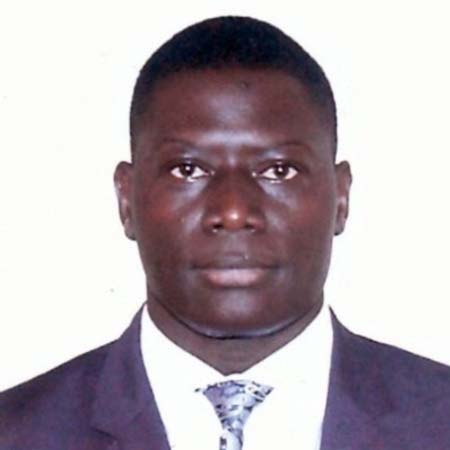 Writers' Association of The Gambia (WAG) is preparing to celebrate World Book and Copyright Day on Friday 24 April 2015 at the University of The Gambia Faculty of Law in Kanifing.
This was disclosed to the media by the association's president, Almami Fanding Taal, during a press conference held yesterday at the Gambia Press Union.
World Book and Copyright Day is an international day recommended by UNESCO General Assembly to recognise and celebrate the creators of intellectual and copyright products.
The theme for this year is "the future of the book as a cultural product".
Mr Taal said WAG planned to get "very experienced panel" comprising educationists, cultural entrepreneurs, and development workers to make presentations on the theme.
He said people should come out on the day to benefit from the wisdom and expertise of the panelists.
Mr Taal, a lawyer by profession, said that during the forum, questions may be raised and answers provided on the importance of books in culture with the objective of promoting literary culture in The Gambia and re-reviving the reading culture.
The former high court judge said: "We will try as much as possible to discuss and explain the relevance and significance of books - reading and writing, generally – in our culture."
The event is open to everybody, especially students, both in basic and secondary schools as well as tertiary institutions.
Mr Taal said the event will give the public more exposure on the importance of developing reading culture.
People need to develop book culture because a lot of educational establishments very often complain that reading and writing is one of the challenges being faced by institutions including senior secondary schools in The Gambia, Mr Taal noted.
Big celebration
Mr Taal also said with the support of UNESCO-NATCOM, WAG would celebrate the international day in "a very big way" considering also the fact that this year is the Golden Jubilee of The Gambia.
The day will also provide an opportunity to reflect on Gambian writers who have passed on, as a way of reviving memories of them.
Mr Taal said the writers association hopes to have other activities to commemorate the likes of Dr Lenrie Peters, Lady Augusta Jawara and other prominent and deserving Gambian authors, as part of WAG's planned activities marking Gambia's 50 years of independence.
"It is important to give importance to writers, teachers and everyone who has reason to deal with books on a day like World Book and Copyright Day," Mr Taal said, adding:"Books are repository of knowledge; they are the custodians of our culture and values."
For him, people need to be reminded on the importance of books especially in an age where there are lots of distractions from technology.
"There are so many things either on screen or radio that have kept a lot of people from reading," he said.
However, the digital explosion has also made reading and writing easier because people can now read books on computers, tablets, Ipads and other technological devices.
The Writers' Association of The Gambia was revived in 2009 to create and inspire more writers and to reposition the association to make it more vibrant.
Since then, Mr Taal said, they have been contributing to the process of nation building "by being associated with people whose service to the country is out there for everybody to see".
Key members of the association include Nana Grey Johnson, former minister of information; Dr Cherno Omar Barry, permanent secretary, ministry of higher education, and Sheriff Bojang, minister of information.
The WAG president said they want to see that writing does not only become a hobby but also something that pays, hence commemorating World Book and Copyright Day also serves as a platform to knock heads together to make this possible.
Read Other Articles In Article (Archive)