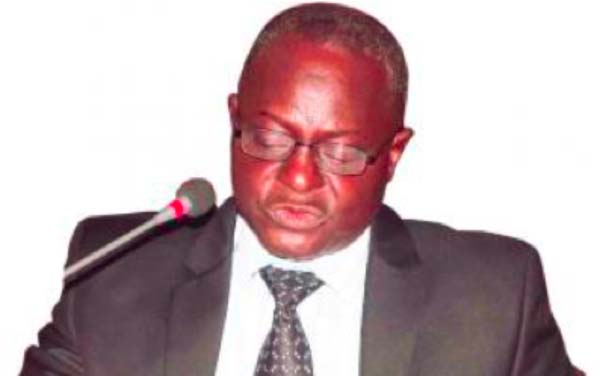 The Auditor General at the National Audit Office, Karamba Touray, yesterday told deputies, in his second day presentation, that a further review of the documents revealed that council allowances amounting to D93,000 and D101, 500 were paid to council members of the University of The Gambia.
He told the joint session of the Public Accounts Committee and Public Enterprises Committee of the National Assembly that further discussion with officials revealed that council members were paid monthly allowances.
"We could not confirm from the regulations the rate of allowances paid to council members, and whether the payments should be per sitting or monthly as claimed," he said.
He told the PAC/PEC of the National Assembly that in the absence of any documentary evidence stating the approved rate of council allowances, it would be difficult to verify the allowances paid to members.
In the absence of a regular council meetings, governance of The University would ultimately be left in the hands of management and there would be no effective oversight functions for accountability purposes, he added.
According to Mr Touray, council and strategic decision might also be delayed, thus hampering the progress of the university.
"We noted with concern the inability of the management in providing the minutes of council meetings held during the period under audit," Mr Touray told deputies.
He said discussion with officials revealed that only two meetings were held during the period under review 5 March 2011 and 15 February 2012. All these were emergency meetings, he said.
However, he added, there was no evidence of any ordinary meetings held during the period.
The University Act 1999 stipulates that there shall be a senate that would be responsible for the formulation and carrying out the academic policy of the university, he stated.
In addition, he went on, the senate was also responsible for advising the council on the admission of students and the award of scholarships.
Mr Touray added that the university bye-laws further stated that "the senate is responsible for the promotion of academic work of the university and examining the effectiveness with which academic resources are used".
He further informed the PAC/PEC that there was no evidence provided to show that senate meetings were held in 2011.
A further review of documents revealed that only two senate meetings were held in 2012 (17 January and 14 February), he said.
Read Other Articles In Article (Archive)