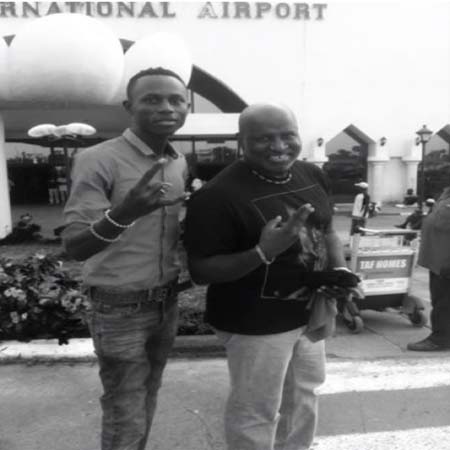 Atlanta's popular online radio host and personality, Rico Vibes, of Da Flava Radio.com, Gambia tour was a success with a massive turnout from music lovers.
The tour was organised by World Vibes Entertainment and Paradise FM. On 10-11 October it was held at Willy's Night Club in Lamin and Sukuta Junction Baa Event Garden. It attracted guest DJs including DJ Fireman of the Firehouse Crew, DJ Rappa of Action Sound, and ANG Sound from Sukuta. Guest artistes were Royal Messenger, Benjamin, Steppa, A2, Sophia, Maha Di Hammer, Papa Lengthy, T. Smallz, Tazman and ENC.
Veteran selector Rico Vibes from Natural Vibes Sound and Da FlavaRadio.Com  told journalists that the tour was meant to gauge the ground for a possible collaboration with Gambia reggae dancehall artistes.
"It is also meant to interact with my fans in The Gambia normally used in broadcasts on Paradise FM. I have a huge fan base; so I see the need to come and entertain them," he said.
He noted that Gambia reggae dancehall artistes are doing great, but promotion is lacking; that is the reason he takes it upon himself to play their songs in his show.
"I play Royal Messenger, Lady Quency, A2, Benjamin and ENC in my show. Their music is good in quality, as I work with lots of producer artistes in Jamaica, and all over the world. So we are discussing to collaborate with Gambian artistes to get the best out of them," he added.
He continued: "We are working on putting on a big show, as an annual event in The Gambia to feature artists from The Gambia, Jamaica and other parts of the world."
"I am look forward to working with Gambian artistes. You can send your songs to me on ricovibes@gmail.com with good quality. I will promote it to the world."
ENC reggae dancehall artistes and CEO of World Vibe Entertainment, said at the SukutaJunctionba, the crowd had to force their way on the stage to the extent of stopping the sound for a while.
Sukuta people always kept the vibes real!!! Rico Vibes shall never forget about those moments.
He added in an unbelievable crowd in Lamin Willy's Y'all putting a real smile in Rico Vibes face Reggae dancehall music keeps growing.
He thanked all who made it possible.
Read Other Articles In Article (Archive)