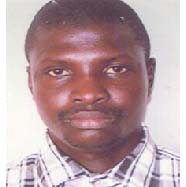 Africa Media Malaria Research Network (AMMREN) The Gambia chapter last Friday celebrated World Malaria Day through a day-long workshop held at the National Malaria Control Programme Office in Kanifing.
Speaking at the ceremony, the deputy permanent secretary (Technical) at the Health Ministry, Dr Makkie Taal, told journalists: "The day marks a decisive juncture in the history of malaria control."
He noted that the gains made in fighting malaria in The Gambia and its neighbouring countries are fragile, especially with the current financial crisis.
"People living in the poorest countries are the most vulnerable and although The Gambia has registered lots of efforts and successes in combating the disease we still need to continue our efforts and sustain these gains," DPS Taal said.
He also said sustaining malaria control efforts is an investment in development and continued investment in malaria control propels malaria-endemic countries along the path to achieving the 2015 millennium development goals, especially those relating to improving child survival and maternal health, eradicating extreme poverty and expanding access to education.
According to Balla Kandeh, deputy programme manager, National Malaria Control Programme, "this year, the global malaria community will report on the progress made to save a million lives through the delivery of malaria interventions such as LLINs, diagnostic tests (RDTs), antimalaria drugs and indoor residual spraying to pave the way towards virtually ending deaths by 2015."
Mr. Kandeh told the journalists that in The Gambia, a robust partnership is in place, uniting all key actors and stakeholders in malaria control to respond to challenges that no organization or government can face alone.
Mr. Kandeh further told journalists: "The private sector in The Gambia should therefore come forward and join the fight against malaria as it is the most competent sector to mobilize the much-needed resources to meet the challenges."
For his part, the country coordinator of AMMREN Gambia chapter, Pa Modou Faal, said AMMREN Gambia chapter was formed in 2006 in Ghana with a membership of ten countries in Africa, adding that every year the secretariat in Ghana supports its national chapters to commemorate World Malaria Day to sensitize the public to reduce the burden of malaria across the globe.
Mr. Faal explained the objectives of the chapter saying it partners with government and research institutions working in the area of malaria to eradicate the burden of the disease, through dissemination of information to enhance attitudinal change in gains registered in malaria control in Africa.
Read Other Articles In Article (Archive)