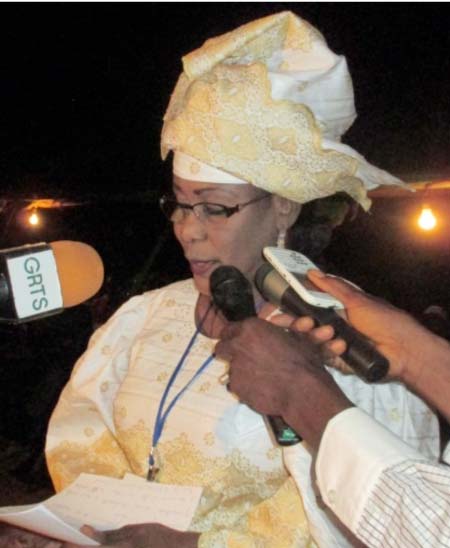 Awa Diagne, president of the Association of Women of Safra (AF), has commended the Gambian leader for prohibiting female genital mutilation (FGM) in the country.
She said the association is in support of President Yahya Jammeh's declaration because one of its aims is to fight for the rights of women and girls to ensure that they are free from all forms of violence.
Speaking at the opening of the 26th edition of Safra on Thursday, Madam Diagne also called on African head of states and governments to include Safra in their policies and programmes in order to help the organisation achieve its objectives.
The AF President, also a clerk of the National Assembly of Senegal, pointed out that Safra is not moving as desired hence the need for African heads of state to help in addressing the issue through "good budget allocation for Safra".
She said Safra participating countries are Ecowas member states and as such, the sub-regional bloc should support Safra.
According to Madam Diagne, for the fundamental objectives of Safra to be achieved, African countries must be brought together, most especially intellectual youth and women.
"Youth have to be involved in the drive to attain a single Ecowas currency and passport," she said.
She explained that Safra is more than just sporting activities; it is also a forum to discuss pertinent issues affecting African integration as well as the significance of peace and stability, and the threat of terrorism.
Read Other Articles In Article (Archive)