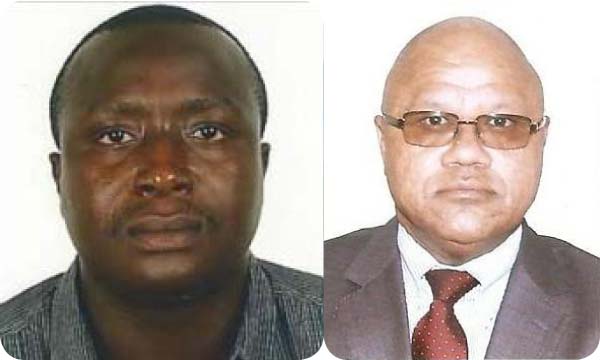 Hundreds of people in the form of delegates, journalists and observers have been accredited and would witness the election of the President and other executive members of the Gambia Football Federation, GFF, tomorrow morning at the Friendship Hotel hall of the Independence Stadium.
The process brings to an end 15 months of transition, following the dissolution of the former GFA executive committee in March 2012.
For many football experts, this is perhaps the most gripping elections and the only one to have created such great excitement around the country.
And the stakes could not be higher too; the next president has a herculean task to implement the provisions of the new constitution with its far-reaching implications for the national football landscape.
Both aspirants Mustapha Kebbeh and Modou Musa said they are up to the task, and have been leading teams to canvass for votes through promotional appearances and interviews in the media.
Mr Kebbeh accused his opponent of being the project of the Normalization Committee as a continuation of its persecution of the former stakeholders, while Mr Musa's camp described Kebbeh's strategies of aligning himself with the former officials as out of touch with current realities.
Many analysts have spoken of a close contest, since both sides are claiming to have good acceptance among the 51 voting delegates.
Meanwhile, Modou Musa has revealed their team of executive members last night, with Willy Abraham coming in as first vice president, Martin Gomez as second VP, and Abou Khan as third VP. Others to serve as members are Lamin Camara, Joe Kalamba Sambou, Nyima Manneh and Naffisatou Secka.
The Kebbeh camp has lined up the following: Mustapha Kebbeh as President, Buba Star Janneh of Bombada FC as first VP, Kebba Touray of Gamtel as second VP andBasiru Bajo of Brikama United as Third VP.
Meanwhile, the Normalization Committee last night released the final list of 51 voting delegates to Wednesday's congress. We reproduce it below for the benefit of our readers:
Delegates to the GFF Congress.
First Division Clubs
Armed Forces FC
Musa Jammeh
Ebrima Cham Gibba
Bakau United FC
Bori Darboe
Brimaka United FC
Alhagie Darboe
Basirou Bajo
Real de Banjul FC
William Abraham
Bakary Jammeh
Young Africans FC
Modou Sowe
Ousainou Darboe
Seaview FC
Tombong Saidy
Saihou Jammeh
Gambia Ports Authority FC
Arthur Ashcroft
Abdoulie Njie
Steve Biko FC
Mustapha Kebbeh
Gamtel FC
Kebba Touray
Momodou L Jatta.
Samger FC
Jane Joof
Omar Badjie
Hawks FC
Sang Ndong
Sadibu Kamaso
Interior FC
Manlafi Barry
Pa Badjie
Second Division Clubs
Bombada FC
Buba Janneh
Latrikunda UnitedFC
Shekh Tijan Faye
Mustapha Faye
Talindingding United FC
Alhagie Jandi
Alhagie Nyassi
KGIFC
Ebrima Jallow
Ousman Darmmeh
Serekunda UnitedFC
Joe Sambou
Malick Camara
WallidanFC
Mawya Deen
Demba Conateh
Banjul UnitedFC
Ebou Faye
Ebou Ndure
Sait Matty FC
AbdoulieBangura
Ousman Janneh
Lamin Unted FC
Dodou Bojang
Mustapha Manneh
Serekunda United FC
Pa Lamin Sillah
Wahab Manneh
Regions
KMRegional Football Association
Bakary Dampha
Omar Danso
Saihou Bah
Banjul RegionalFootball Association
Modou Sowe
Oumie Bittaye
BaboucarDrammeh.
West Coast Regional Football Association
Abdou Karim Sey
Bakary Bojang
Modou Camara
CRR Regional Football Association
Numukunda Kanyi
Pa Boy Trawally
Nyima Manneh
NBR Regional Football Association
Ramou Ndow
Abu Kahn
Ousman Jallow
URRRegional Football Association
MasannehJawara
Mohamadou L.Sanneh.
Furu Gomez
LRR Regional Football Association
Wandifa Kinteh
Buba Saidy
Ansuman Sanneh
SchoolsFootball Association
ModouNjie
Martin Gomez
Gambia Football Coaches Association
Mafugie Jatta
Ebrima Manneh.
Gambia Football Referees Association
Lamin Camara
Baboucar Jallow
Gambia Women Football Association
Dessamba Mbenga
Momodou Demba
Read Other Articles In Article (Archive)