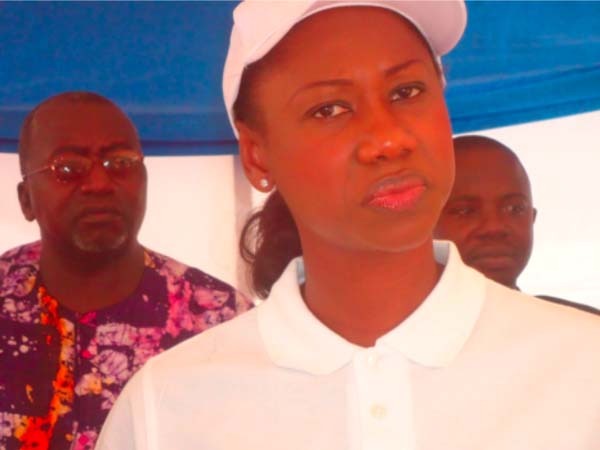 The Managing Director of Ecobank Gambia Limited, Mrs Marieme Mbaye-Ndiaye, has told the Mayor of Banjul and the city council that Ecobank Gambia would live up to expectations as regards the memorandum of understanding (MoU) signed between Ecobank Gambia and Banjul City Council (BCC).
She gave this assurance while delivering a statement yesterday at the signing of the MoU between the two institutions held at the BCC conference room in Banjul.
In her remarks, the Ecobank MD said she was delighted her bank was signing an MoU with BCC regarding the collection of revenue for BCC.
"As Ecobank our goal or main objective as a Pan-African Bank is to support and participate in the development of the economy where we operate, and also to ensure the growth of the people in the country we operate," MD Ndiaye said.
"Therefore, the signing of this MOU is in line with our main objectives and goal at Ecobank."
According to Mrs Ndiaye, when the BCC approached her to be partners, she told the council they are a bank that likes challenges, and "are here to serve the people of The Gambia."
The partnership would help the people of Banjul to be able to access the bank to deposit or pay fees.
"We will facilitate that and would also want to assure the Mayor of Banjul, the CEO and the chairman of the Finance committee of BCC that we will match up to expectations," she said.
The partnership would be a great deal of help to BCC staff as it would facilitate and help them in consolidating and improving on their collection, the Ecobank MD said, adding: "The council will have access in a timely manner to the account."
"So I really have this assurance that we all and my staff and the management of Ecobank Gambia will continue to provide these kinds of services, as we are really proud to continue this partnership with you," she said. "We have the services and we have the products."
Mrs Ndiaye used the opportunity to thank the Mayor of Banjul and his team for their cooperation, and the trust bestowed on Ecobank regarding the collection of the council's revenues.
BCC Mayor Abdoulie Bah in response said the occasion of the signing of the MoU between the two institutions has become a memorable day in the history of BCC.
Mayor Bah said the partnership has established a cordial business and working relationship between the two institutions.
"This is a relationship that we hope will prosper and yield benefits for both institutions, and one that will flourish with prosperity," he said.
"We are happy and hopeful that this agreement will bring growth to BCC and provide us with an avenue for efficient financial management of our resources.
"I want to thank officials of Ecobank for their trust and confidence in BCC, and assure you that we will do everything necessary from our part to ensure that this agreement is adhered to."
Read Other Articles In Article (Archive)